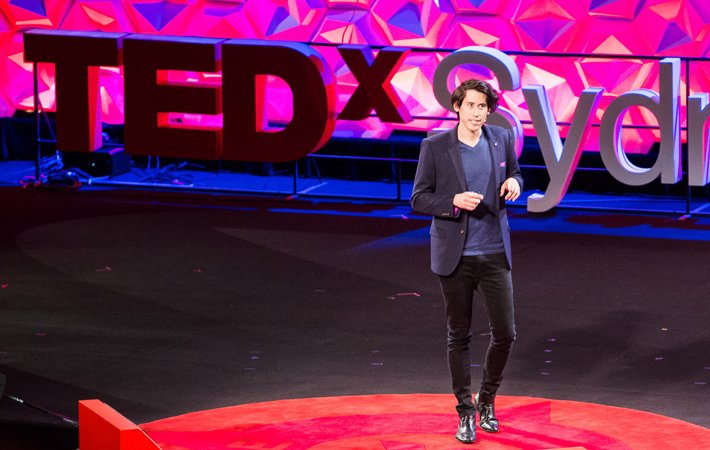 Find out what happened at the past three events at Two International Towers
The TEDxSydney Salons were created as a way for the TEDxSydney community to remain engaged and connected. International Towers was selected to host the series of three unique events.
The inaugural event took place on 22 September 2016 and – very appropriately for International Towers – was based on the theme of sustainability. Recycling expert Garth Lamb proposed inspiring new ways to reuse and recycle everyday materials; Nij Lal explored the science behind solar energy, and the future of sunshine; Clare Vuletich discussed her work in the area of ethical fashion – and how our current appetite for 'fast fashion' is not sustainable; and ecologist Kirsti Abbot took a deep look at our relationship with ants.




Art and Culture was the theme of the second Salon event, held in November, and the lineup was a highly impressive mix of experts, including Jennifer Mann, whose forensic facial reconstruction recreated the face of a 2000-year-old Egyptian mummy; Lawrence English, a composer and artist who investigated the process in which we selectively hear sound; architect Shaun Carter, who passionately championed the cause for the preservation of Sydney's brutalist architecture and iconic buildings; and Amrita Hepi, who encouraged us all to be comfortable in our own bodies through the freedom delivered by dance.


The final Salon event, held on 15 February 2017 was all about technology, and the many inspired ways it can change and improve humanity.
School principal at East Merrylands Public School demonstrated how innovative thinking and disruptive technology can be applied to converting students into self-regulated learners, and overcome the limitations of old-century teaching practices. Inventor and Bio-Medical Scientist Jordan Nguyen discussed how the application of new technologies can be applied to create social enterprises, and how Australia is closing the tech-gap with the rest of the world. His research and ingenuity to enable designer and photographer Jessica Irwin – who was born with a severe disability – to play music by harnessing the electromagnetic activity of her brain was truly inspiring. And Alice Gorman spoke of the ethical and physical challenges associated with lunar and asteroid mining.
To watch the events in full, CLICK HERE