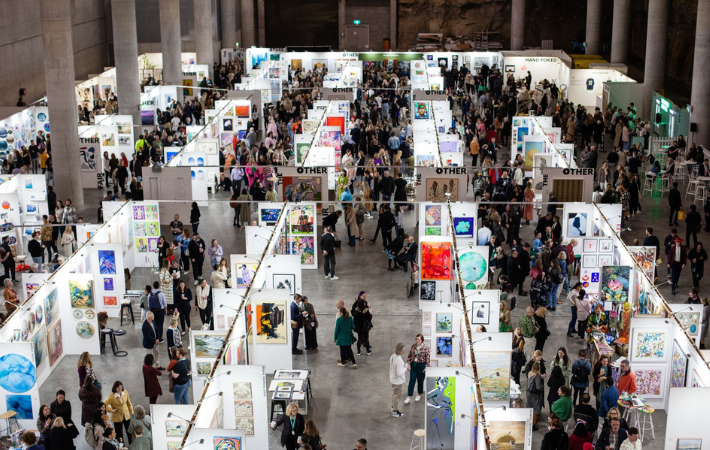 Join the Other Art Fair this October to explore affordable works from 130 independent artists.
When the art world as you knew it went one way, The Other Art Fair went the other. Where elitism is the norm, The Other Art Fair dared to deviate. Art isn't confined to convention or rule, and how you enjoy it shouldn't be either. Forget the typical, white-walled experience. You won't find VIP ropes outside our door.
Since 2011, The Other Art Fair has worked with over 3,000 artists from more than 20 countries, with fairs based in the UK, US and Australia. Unlike "other" fairs, The Other Art Fair creates an accessible and open fair designed for visitors to enjoy an interactive and immersive experience.
When
Thursday 12 - Sunday 15 October
Where
The Cutaway at Barangaroo, 1 Merriman Street, Barangaroo
Opening Times
5pm - 10pm, Thursday 12 Oct (Opening Night)
3pm - 10pm, Friday 13 Oct
10am - 6pm, Saturday 14 Oct
10am - 5pm, Sunday 15 Oct
Ticket Prices
General Admission (Fri - Sun)
$21 – Advance (ends 11 Oct at 11.59 pm AEDT)
$30 – On-site
Opening Night (Thu) – includes re-entry Fri - Sun
$35 – Advance (ends 11 Oct at 11.59 pm AEDT)
$40 – On-site