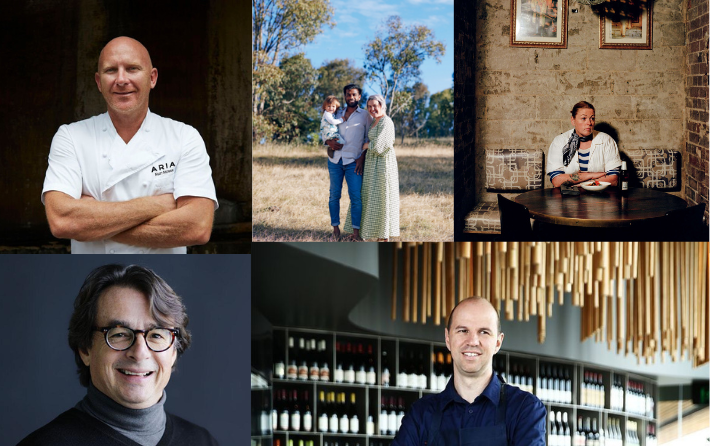 Food for Thought
A speaker series of Sydney's top hospitality heavyweights will be hosted in the lobby of One International Towers
To kick off the Great Graze festival on Saturday 29 October, 'Food for Thought,' a speaker series of Sydney's top hospitality heavyweights will be hosted in the lobby of One International Towers. Hosted by leading Australian food media personality, Myffy Rigby, the sessions will take the form of conversations along with tips and tricks for you to take back to your home kitchen.


SMOKING CEREMONY
Join us to kick off The Great Graze with a traditional ceremony including Welcome to Country, smoking ceremony and Indigenous performances.
Myffy Rigby
Myffy Rigby is an Australian writer, editor, cookbook author and presenter. Her work has appeared in Bon Appetit, Conde Nast Traveller, Gourmet Traveller, Time Out, AFR and Good Weekend just to name a few. For the last seven years Myffy has been editing The Sydney Morning Herald Good Food Guide – the country's most prestigious and influential restaurant guide – and feature writing for the Herald's weekly section, Good Food. She is currently editing Swill magazine.
Matt Moran
Matt Moran has played a central role in the Australian food industry for more than 30 years. Matt has a plethora of awards to his name, a handful of best-selling cookbooks under his belt, and is the tour de force behind some of Australia's most celebrated dining establishments including Aria, Chiswick and Barangaroo House.
Brent Savage
Brent Savage is chef and co-owner of renowned Sydney venues Cirrus, Bentley Restaurant, Monopole & Yellow, each of which holds two chef hats in the 2019 Good Food Guide. Brent has a reputation for exciting, innovative food which is at the forefront of contemporary dining. He has twice been awarded the Sydney Morning Herald Good Food Guide Chef of the Year (2005 and 2015) and has travelled the world cooking as a guest in some of the world's best restaurants.
John Susman
John Susman is senior partner at Fishtales, an agency providing counsel to catchers, processors, Government and Industry bodies, retailers, restaurateurs and fisheries managers. Susman has been catching, processing, selling, marketing and mostly eating seafood professionally for the past 30 years.
Rebecca Sullivan and Damien Coulthard
Rebecca Sullivan is a self-taught cook and has worked with some of the world's best food producers, academics, activists, and chefs. A food curator, consultant, TV presenter, activist, author, regenerative farmer and social entrepreneur having founded Australian Native wellbeing brand Warndu with her partner Damien. Damien Coulthard is from Adnyamathanha country in the Flinders Ranges. He grew up in Quorn and Nepabunna South Australia, very connect
When: Saturday 29 and Sunday 30 October, 11-5pm
Where: Wulugual Walk, Barangaroo House, Barangaroo Avenue to Shipwright Walk and International Towers, Tower One lobby.