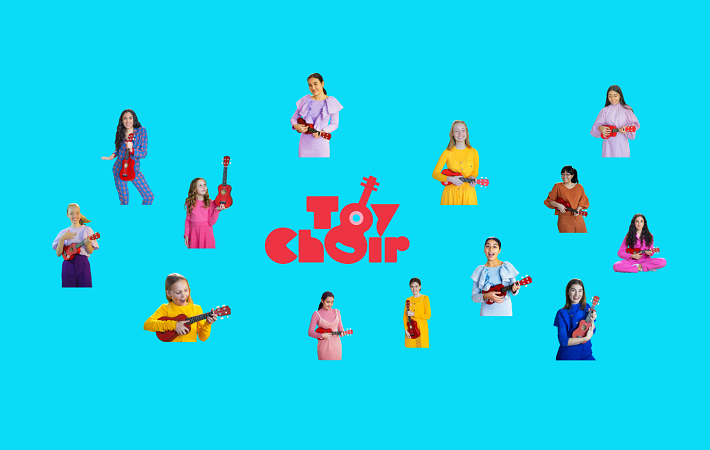 11th Oct: In celebration of International Day of the Girl, the tantalising sounds of the Toy Choir returns to International Towers
October 11th this year is the 10th anniversary of the United Nations 'International Day of the Girl', and to celebrate we're delighted to confirm that our talented friends from the Toy Choir will return to the Towers to sing their hearts out in two fun flash-mob style performances not to be missed.
Keep your eyes and ears open in the lobbies at 8.30am and 11.00am – and please feel free to join in.
Of course, there is a serious note behind the fun. Girls around the world continue to face unprecedented challenges to their education, their physical and mental wellness, and the protections needed for a life without violence. COVID-19 has worsened existing burdens on girls around the world and worn away important gains made over the last decade.
Ways to get involved:

Share human interest stories, blogs and videos of girl changemakers, and the inspiring networks and organizations that are resourcing girls, letting girls lead, and strengthening services for girls. Let's collectively amplify their leadership, actions, and impact to inspire others.
Engage government officials, policymakers and stakeholders to make more targeted investments that tackle inequalities experienced by girls, especially while accessing mental health and psychosocial support services in the face of conflict, forced migration, natural disasters, and the effects of climate change.
Engage key female influencers across industries to be the face of change we want girls to see as possible. Role models speak a thousand words. Let's change the global conversation and public perception of girl leaders.
Amplify your commitment to raising awareness about and addressing factors that hold girls in your country and region back.