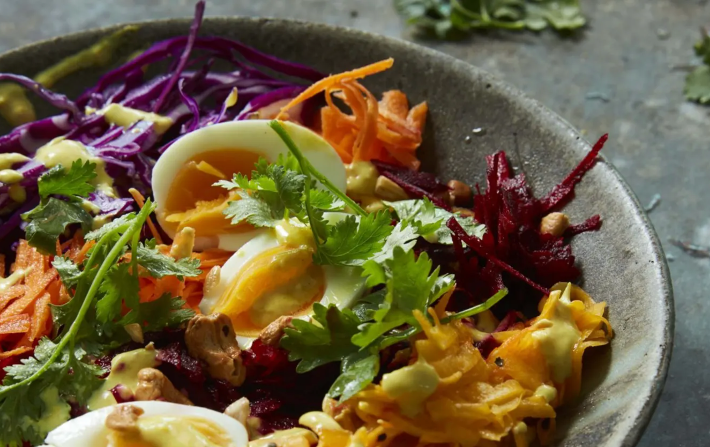 Rainbow Gado Gado Salad that's Two Good
Our talented, community minded foodie friends at Two Good Co are back with another delicious cooking Masterclass. This time there's a delicious and simple Rainbow Gado Gado salad on the menu, suitable for Vegetarians and also those who require a tasty Gluten-Free lunch option.
As always, all registered students will have lunch together after the Masterclass - enjoying the delightful dish they've just watched be prepared.
When: Wednesday 5th April at 12.30pm sharp
Where: Tower Three South Lobby
Who: Spaces are strictly limited, register now to secure your spot
Login or Register to the Partner Portal to book your spot.
Previous Masterclasses have shown that you must move fast because seats at the table get snapped up quick. If you miss out on a registered spot there is standing room to see the masters at work – as long as you can don't mind dribbling with envy while you watch the others eat.
NOTE: The lunch provided is strictly for those early bird registered students who have an assigned seat.
And please do take a minute to read about the amazing work Two Good does for our community. You can read more about them here: Two Good Co.