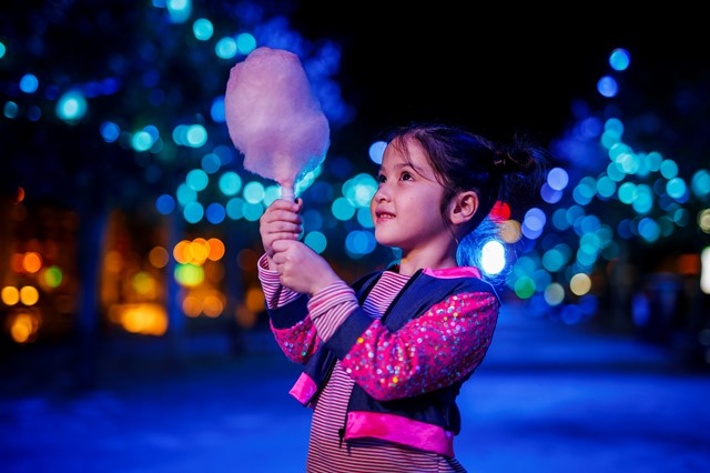 Lights, music, innovation… action. Sydney is set to transform into a playground of the unexpected. Friday 27th May to Saturday 18th June

After a tough two years for so many of us, Vivid Sydney '22 promises to warm the soul of our city with light artists, music makers and brilliant thinkers… sparking our sense of wonder and inspiring us to come out to play as Sydney transforms before our eyes. We're delighted to confirm that International Towers will be joining those buildings adorned in decadent light this year.
Here's all you need to know about the dazzling array of Vivid delights on offer around Barangaroo and beyond.


Even more to explore and enjoy on the streets of Barangaroo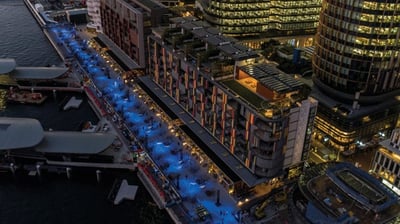 When Vivid Sydney lights up Barangaroo, it becomes an even bigger feast for your senses and even more of a 'must-explore' destination. Take in the artworks at Exchange Square and along Wulugul Walk, then discover why Barangaroo South is Sydney's go-to dining destination, enjoying delicious, light-inspired fare from over 40 restaurants, bars and cafes and "cheeky tipple spots" – there's something for everyone in this mouth-watering line-up.
Immerse yourself in the heavenly lights and sounds of ChronoHarp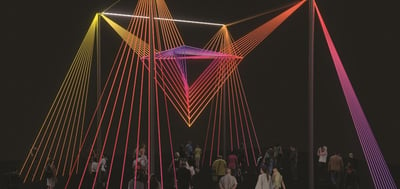 Admired for its grandeur, the harp is one of the oldest musical instruments in the world. ChronoHarp – forged by Sydney-based creative collective Amigo & Amigo – interprets and extends the beauty of the harp into a colourful, walk-through sound and light experience.
Discover the delights of the Solar System at Corpi Celesti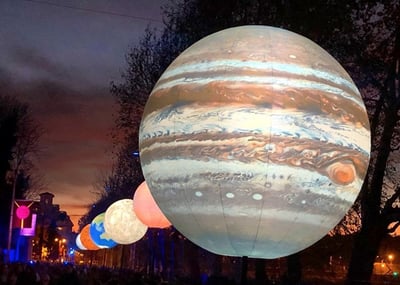 Corpi Celesti – or heavenly bodies – is an immersive celebration of the first landing on the moon. In this interactive installation, Italy-based artists Daniele Davino, Daniele Spanò and Luca Brinchi combine the innovative techniques of video mapping and digital lights with traditional techniques of painting and analogue cinema, restoring old films and adapting them into new animated clips.


See the crowning glory of Our Connected City
Our Connected City seeks to connect the city with light. On every day of the year, our city's buildings stand on their own - with their own colours, structures and identities. During Vivid Sydney this changes, and the connections between the city's architecture and its people become more profound with a vibrant and colourful lighting design. These spectacular images of Sydney's icons fill Australians with pride and are projected around the world.

Experience the glow of incredible Indigenous art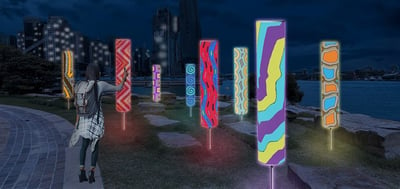 No less than 150 colour-changing light pillars at Barangaroo Reserve offers a modern take of dendroglyphs, designs carved in the bark of living trees. This incredible installation is a collaboration between Indigenous artist Warwick Keen and Mandylights, wrapping each pillar in a unique First Nations memory. This expansive outdoor celebration of Indigenous art is a first for Vivid Sydney.
Indulge in culinary delights at Crown Sydney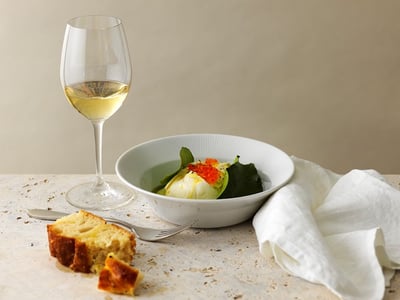 With 11 restaurants and bars featuring spectacular views of Sydney Harbour, Crown Sydney offers a range of fine dining venues, signature restaurants and deluxe bars. The perfect place to eat before you head down to enjoy the lights, and the perfect place to reflect on the experience over a few drinks.


Check out the full Vivid Sydney 2022 Program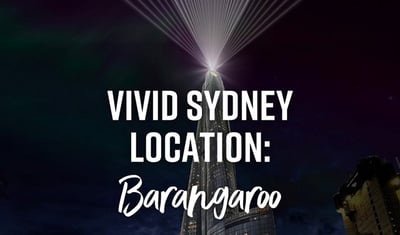 The 2022 program is full of ways to discover Vivid Sydney for the first time or reconnect with this truly unique event.
| Visit Vivid Sydney Website |