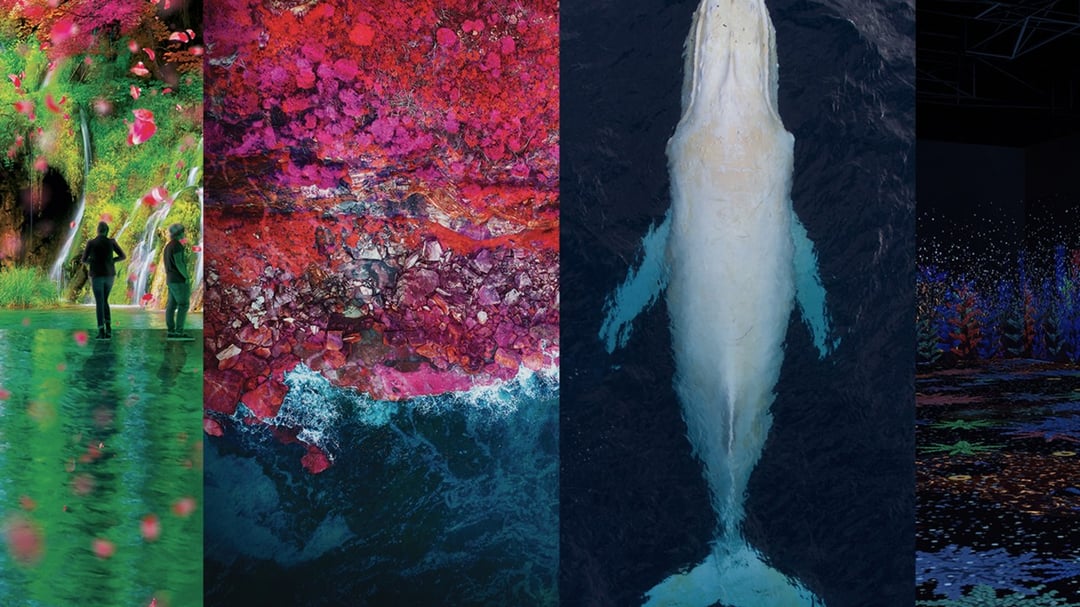 Join us for 23 days and nights of lights, ideas, music and food, united by this year's artistic direction, 'Vivid Sydney, Naturally.'
Come down and follow an illuminated trail that will take you through the stunning natural surrounds of Barangaroo Reserve and along the picturesque Wulugul Walk and into a foodie paradise.
From 26 May - 17 June Barangaroo will be home to Vivid House, an immersive 360 experience featuring four awe-inspiring artworks Vivid Fire Kitchen, which stars a selection of Sydney's hottest dining, drink and entertainment, as well a series of stunning installations that will take you on a journey through the elements.
Choose from a tantalizing array of Vivid inspired foodie specials and themed cocktails, designed to awaken your senses and keep you recharged as explore the illuminated trail of installations throughout Barangaroo.

Vivid House
Head on a hyper-real journey across Australia's mountain peaks, verdant valleys and more.
| Read More |

Vivid Fire Kitchen
The kitchen is the heart of the home, which makes Vivid Fire Kitchen an essential Vivid Sydney stop, Naturally.
| Read More |

House of Naturalia
Expect sustainable cocktails, a custom menu by Head Chef Tara Chua centred on the natural world, and projections that highlight rewilding conservation efforts.
| Read More |

The Last Ocean
The Last Ocean is a chance to step onto the continent's icy wonderland without harming it.
| Read More |
What Lies Beneath
Soak in our glowing, ethereal coral reefs, home to all kinds of colorful creatures.
| Read More |

Night Walkers
Did you know frogs are considered the 'walker' between the two worlds of water and earth?
| Read More |

The Tunnel
They say that most adventures are about the journey, not the destination, but The Tunnel is a trip of itself.
| Read More |

Fish are Jumping
Excited by the Light Walk, a school of fish jump out of the water eager to play!
| Read More |

Invincible Corals
Watch these strange and beautiful structures roam large and engulf four walls.
| Read More |

Silent Observers
Living for centuries, towering trees are the 'silent observers' of history.
| Read More |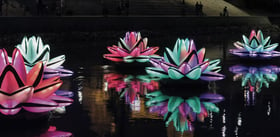 Water Lilies
Giant inflatable lilies will float gently in the water, shining and lighting up the night.
| Read More |

Dune
Dune reflects the ever-changing landscape of a desert and the hypnotic beauty of its endless rises and falls.
| Read More |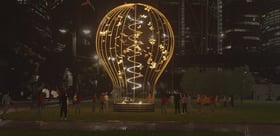 Night Whisper
Step into the silhouette of an oversized lightbulb, starring an eclipse of Australia's endangered Bogong Moths.
| Read More |

Light Forest
Light Forest plays on the dappled light under the canopy of Tasmania's rainforests.
| Read More |
For further information about Vivid Sydney, visit the Vivid Sydney Frequently Asked Questions page.