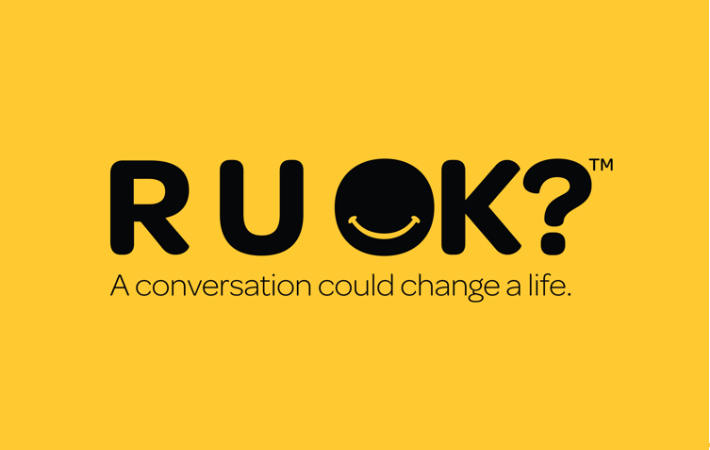 Come and meet our WOW Chaplaincy
In celebration of RUOK? day, International Towers would like to welcome you to come and meet our WOW Chaplaincy - it's not about religion. Chaplaincy is a very old skill that triage's people's needs, be they in a crisis or just needing someone to talk with.
You will find Chaplain's today in Airports, Parliament's Hospitals' the Armed Services, Emergency Services and more. Even Harvard University has a Humanist Chaplain. Crisis planning is an important risk responsibility and goes beyond EAP. That's what Chaplaincy provides.
Let's Learn How To Ask R U OK?
Got a niggling feeling that someone you know or care about it isn't behaving as they normally would? Perhaps they seem out of sorts? More agitated or withdrawn? Or they're just not themselves. Trust that gut instinct and act on it.
By starting a conversation and commenting on the changes you've noticed, you could help that family member, friend or workmate open up. If they say they are not ok, you can follow our conversation steps to show them they're supported and help them find strategies to better manage the load. If they are ok, that person will know you're someone who cares enough to ask.
We will learn together and role play the important elements of asking R U OK? And WOW will open their little black book of local agencies you can refer someone to if necessary. Just remember an important part of helping someone is making sure they get the support they may require.
WOW Text Pocket Chaplain
Over the coming months we will be trialling a text based Chaplaincy support service at International Towers. It's completely anonymous, and will be a resource available for anyone needing someone to talk with, going through lives challenges.
*Please note WOW is not a counselling service.
You can learn more about WOW here.
| WOW Chaplaincy |
| R U OK? |