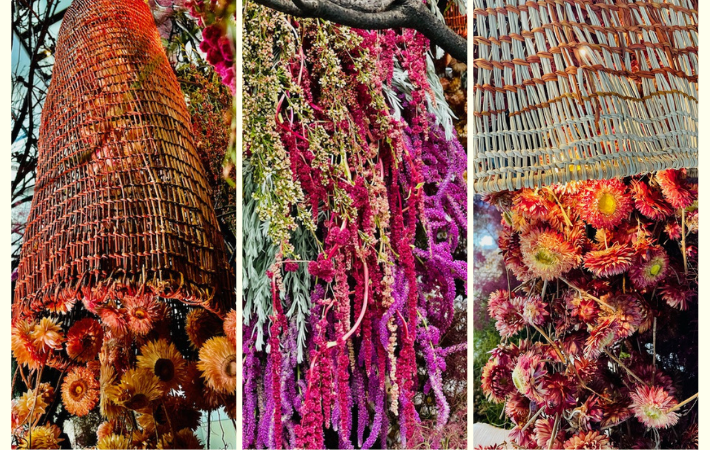 Look out for our enchanting art installations, celebrating the creativity and sustainability of Indigenous artists, weavers, and their communities.
Our festive season installation, crafted by Maria Claudia - Samambaia and her team of skilled artisans, is inspired by the sustainable practices of our First Nations people. The enchanting installations highlight unique Australian themes and celebrate the work and creativity of a number of Indigenous artists, weavers and their communities.

This year we are showcasing incredible hand-woven fish traps, crafted by residents from four neighbouring communities in North Arnhem Land: Bula Bula, Maningrida, Marrawuddi and Milingimbi. Taught from generation to generation, the cleverly made traps enable small fish to escape, so only the bigger, dinner-sized fish are caught. As they didn't have refrigeration, the fish were trapped in the water until it was time to eat.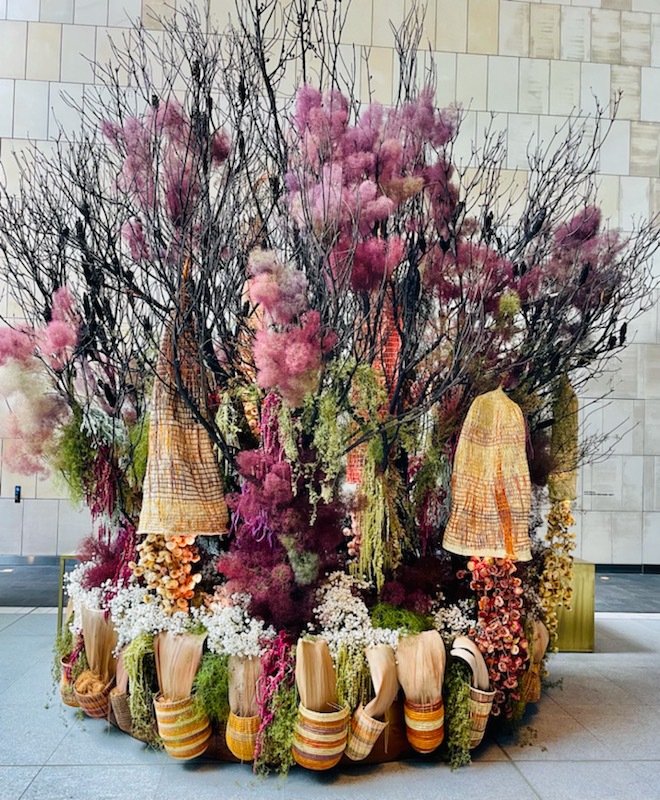 The effect of overfishing on marine ecosystems is catastrophic, but as it's not occurring in plain sight, it goes unnoticed by the vast majority of society. This installation aims to help build awareness of this big sustainability issue, as well as helping Australian flower and plant growers.

The art is also a celebration of how nature has been recovering from the recent fires, how the new green growth has sprouted from burnt trees in so many of the devastated forests. In salute of this stunning rejuvenation, the installation reuses magnificent burnt branches, filled with beautiful Smoke Bush and Goanna claws to symbolise new growth. The artist has created a "forest", cascading dried paper daisies from inside the traps, to create a beautiful vision of fish and sea creatures.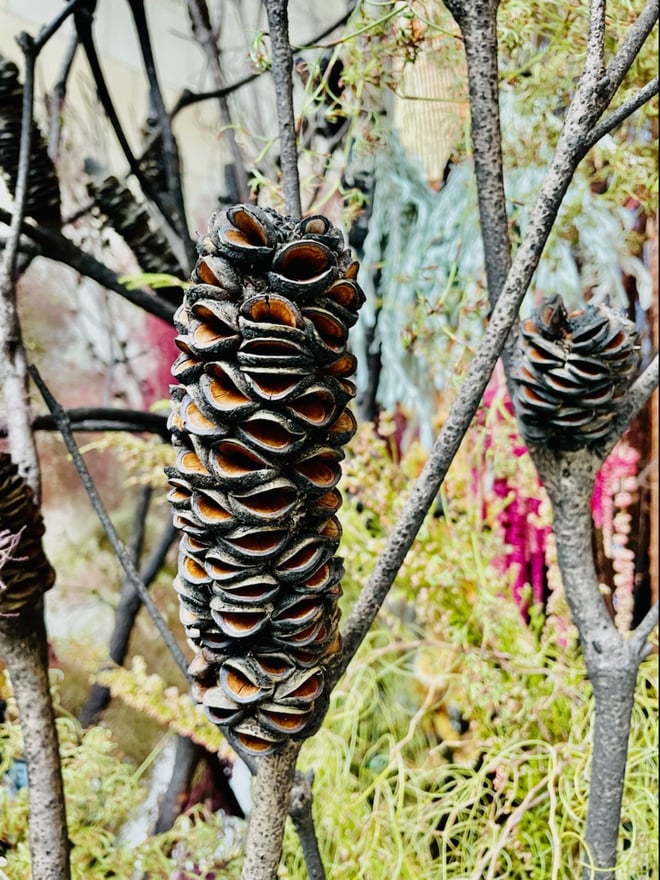 International Towers has reused, recycled and repurposed many elements from previous installations for this display, in tune with our ongoing commitment to sustainability – which includes thoughtful use of resources, reusing what we have, upcycling, and a determination to support local suppliers, growers and First Nations people.

The North Arnhem Land communities were excited to be a part of this project and share their work with you. Installations are located in Tower Two North and South Lobbies, Tower Three South Lobby, and the Accenture Lobby at International House.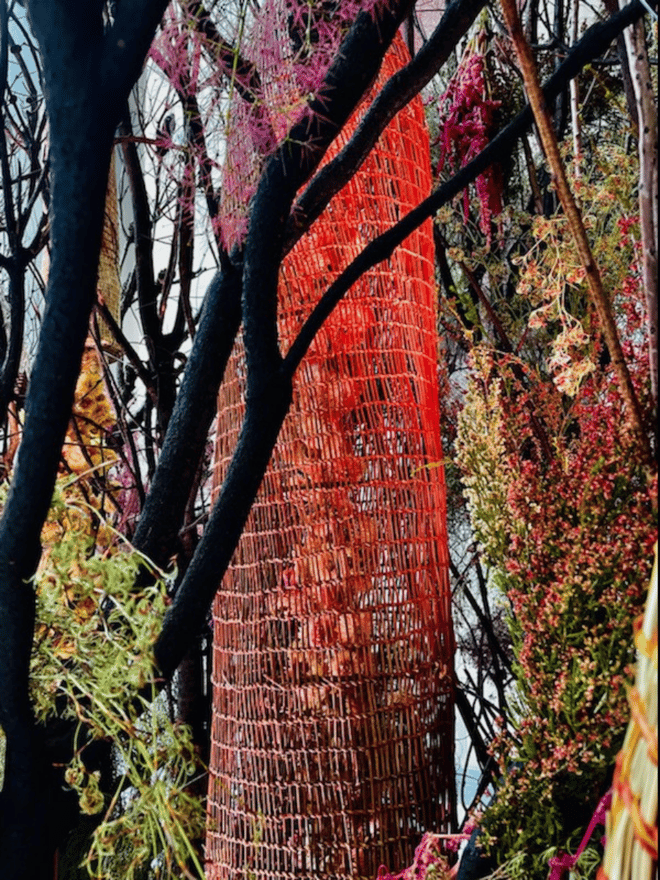 Featured artists:

From Marrawuddi - find out more here
- Maureen Ali
- Robyn Nabegeyo

From Milingimbi - find out more here
- Bonny Burarn.Garra

From Maningrida - find out more here
- Gabriella Garrimara
- Indra Prudence
- Freda Ali

From Bula Bula - find out more
- Mary Dhapalany
- Kathleen Malpamba
- Evonne Munuyngu Mugunu