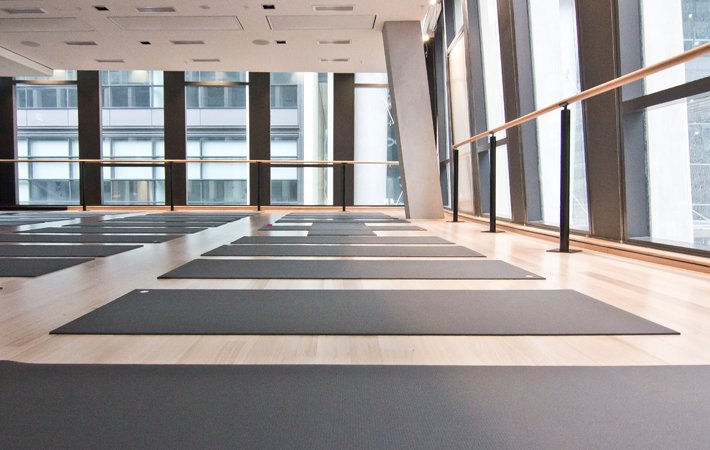 Finding that balance is now easier working at International Towers
Often the greatest hurdle to sustainable health and wellbeing is the effort required to eat well and be active. Unsurprisingly, research shows that the easier and more convenient our access is to fitness opportunities, the more likely we will develop a long term commitment to physical wellbeing.
Recent studies are also suggesting that the most effective ways to maintain health and fitness is through frequent, short-burst activity. With this in mind, the new Fitness First Barangaroo will be offering 30 minute training sessions, which can be taken several times a week and easily accommodated into a busy working schedule. Additionally, a short brisk walk from International Towers will see you arrive at Sydney's newest foreshore park – Barangaroo Reserve – replete with several picturesque running and cycling tracks, and free Wifi to help you remain connected or entertained during a lunch-break workout.
Wellness can also be a state of mind. The opportunity to find solace through both physical and mental training has been significantly boosted with the arrival of 'The Space' to the Barangaroo precinct – a dedicated state-of-the-art yoga, pilates, barre and meditation studio designed to engage the mind and body in a wholistic program of wellbeing. The Barangaroo precinct is now also home to a sophisticated range of professional medical services, from state-of-the-art medical scanning and non-invasive cosmetic surgery, to a extensive selection of medical specialists and pharmacists.
International Towers are positioned within Sydney's newest waterfront neighbourhood, providing our community with immediate access to the Sydney harbour foreshore, and the many benefits that come from frequent exposure to sunlight, fresh air and the natural environment. Complete wellbeing is the sum of many factors, and our physical environment is crucial to enabling us to feel and be our best each day.