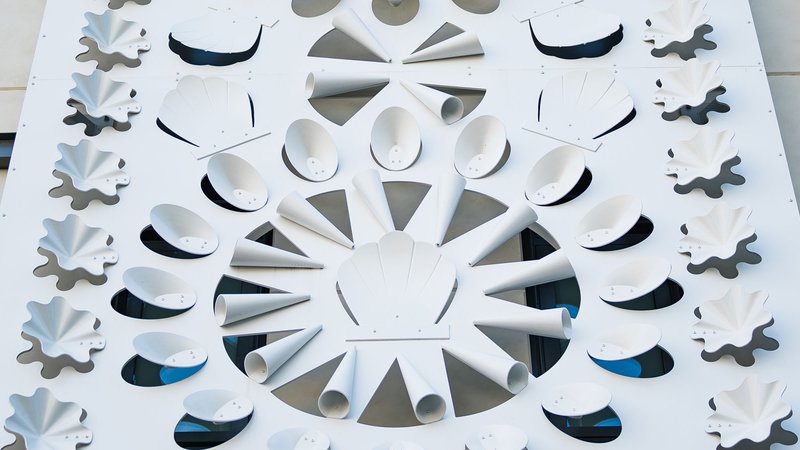 The largest public art collection in Sydney
Few things help define the soul of a city more than public art. It challenges us, inspires conversation and establishes a cultural narrative that defines the character of our places and spaces. Public art also makes culture accessible to all, and exposes locals and visitors to ideas that are unique to a particular place and form part of the every day chronicle of the city.
Over the next decade, more than $40 million will be invested creating a comprehensive plan of artistic initiatives that will establish Barangaroo as a major public art and cultural destination, and the largest concentration of public art in the country.
The delivery of art to the precinct has already begun, with the southern exterior façade of the Alexander residences acting as a giant canvas for the first piece of public artwork. 'Shell wall', created by local Bidjigal elder and senior artist Aunty Esme Timbery and Wiradjuri/Kamilaroi artist Jonathan Jones, celebrates the culturally significant shell making tradition that is unique to the Sydney Aboriginal community of La Perouse.
More extraordinary art for all to enjoy will be added to the precinct soon.