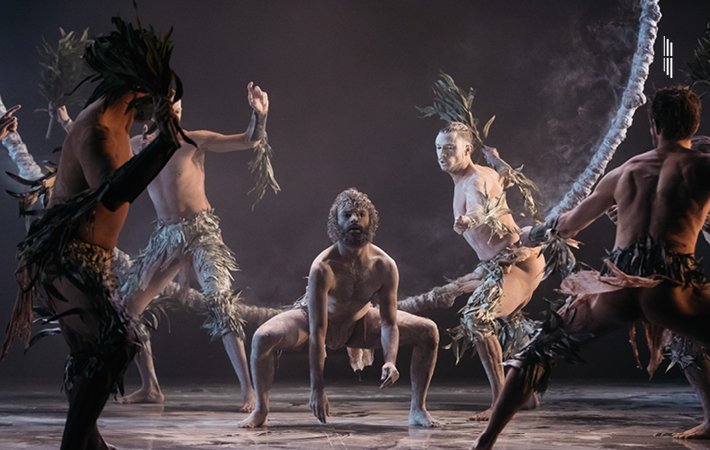 2018 brought a new member to our progressive community
We're proud to announce that internationally-acclaimed arts organisation Bangarra Dance Theatre has joined our community of progressive enterprises.
From June 2018, Bangarra took residence in an area within the lower ground floor of International Towers, Tower Three that was transformed to satisfy the unique requirements of the group. International Towers was home to both the artists and administration teams of Bangarra during the redevelopment of the theatre in Walsh Bay.
The Executive Director of Bangarra Dance Theatre, Philippe Magid, said the company was excited to have secured a temporary new home featuring a dance studio for rehearsals and office space for administration within the award-winning space.
Bangarra's annual program includes national and international performance tours, education programs and workshops, and their residency at International Towers gave workers and visitors an opportunity to appreciate one of Australia's greatest art exports.
"Diversity is one of the pillars and core values of our community," says Tony Byrne, General Manager, International Towers. "Bangarra are a wonderful addition to our ecosystem of tenant partners, and bring a unique, creative and global perspective, as well as a deep connection to the Indigenous heritage of our precinct."

Bangarra tells the stories of Australian and Torres Strait Islander culture and history using the power of dance and soundscapes.