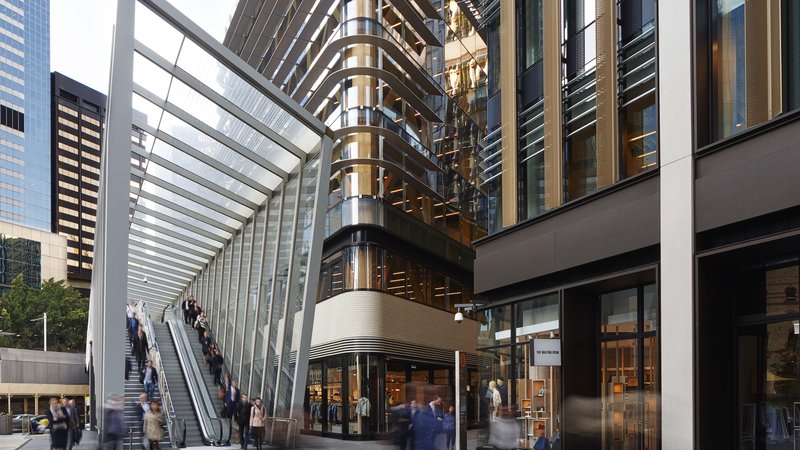 Lendlease founders' vision underpins Barangaroo South development
Dick Dusseldorp, who founded Lendlease in 1958, firmly believed that companies had a responsibility to society as a whole. He imagined a future where greater emphasis was placed on environmental and social impact not just straight economics.
When Lendlease was selected as the developer of Barangaroo South in 2009, it was also appointed to undertake the largest urban renewal project since the 2000 Olympics. One of the most significant waterfront transformations globally, Lendlease was tasked with remediation of the site and building Barangaroo Reserve. What has been inaccessible for generations, over half the site has been returned to open public space with the entire 2.2km foreshore walk available to all.
At the core of the Barangaroo philosophy is an absolute commitment to sustainability, and there is no greater proof of this than in the construction of the commercial towers. International Towers has a 6 Star Green Star Office Design rating and is the first commercial office building to be awarded the credential. The Green Star Office Design environmental rating system for buildings is the trustmark run by The Green Building Council of Australia and is Australia's only national, voluntary holistic rating system.
One of the most powerfully held aspirations for International Towers has been to set an environmental benchmark in Australia. Right from the start, this commitment was central to every element of creating International Towers.
From ensuring that 97% of all the construction waste was recycled, to building our own concrete plant on site to save more than 30,000 truck movements and 5,000 tonnes of carbon emissions, our commitment to sustainability is omnipresent. And now, through a combination of solar shading, water management, glass technology and context-responsive thermal performance, we have achieved exactly that – a new standard in innovative sustainability, for Australia and beyond.
Some of the most significant sustainability features of International Towers include 6,000 rooftop solar panels and a central cooling plant that cools the building with Sydney Harbour water. This alone saves up to 1,000,000 litres of water from the mains supply every year.
The unique external fins that characterise the distinctive design of the towers also play a hugely important functional role, by maximising the amount of shade within the interior work spaces, therefore reducing the need for unnecessary cooling without impacting on the levels of natural light permeating through the space. Each of the 30,000 globes used to light the precinct are LED, making it one of the largest installation of LED lighting ever in Australian history.
International Towers is the most sustainable development of its kind in Australia, and one of the greenest urban regenerations anywhere in the world.