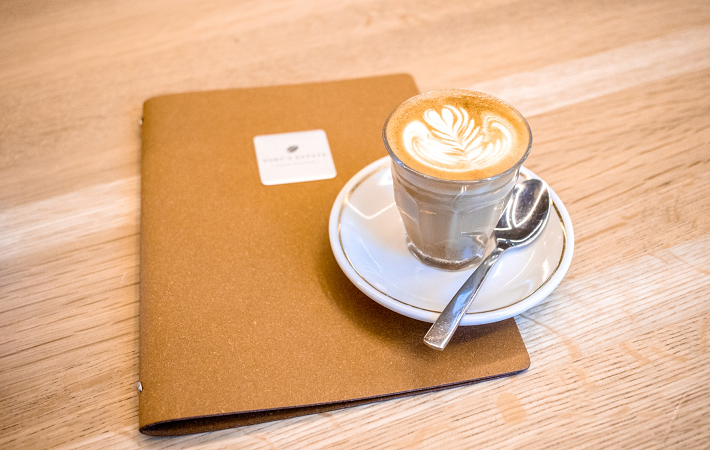 Cafes making a difference
You may have known of Barangaroo's commitment to sustainability but did you know that cafes in Barangaroo also follow a sustainable approach when it comes to sourcing coffee?

These cafes make a difference not only here at home but in communities where they source their coffee beans.

These conscientious cafes are making a difference by being responsible with the way they use their resources when they source their coffee beans. Hang out with friends and loved ones at one of these cafes and don't forget to bring your keep cup.
CAMPOS COFFEE


---

For Inner west favourite Campos Coffee, investing in the communities they operate in is an integral part of their business. They support social projects that improve the education and living standards of the communities they work with. They provide funding support for various school projects in Africa including the Ethiopian Suke Quto Project, located in one of the largest coffee producing regions in Ethiopia.



DUKES COFFEE


---

Australian specialty roasting company Dukes Coffee uses ethically traded and sourced coffee from individual farms or small cooperatives. Each lot of coffee they buy is traceable down to the farm level, and where possible they purchase organically grown coffee. Dukes Coffee also helps fund much needed reforestation in Ethiopia. With any purchase through their online store, you can add a donation to plant trees through their partnership with WeForest.



THE PRECINCT BY TOBY'S ESTATE

---

Sydney staple Toby's Estate follows the S.E.E. (Social, Ethical, Environmental) philosophy and strive to apply this to all practices. They have their own coffee farm in Panama called Finca Santa Teresa, including a school for the local children. The farm is focused on pioneering new sustainable growing and processing techniques and allows them to nurture flavours.



BOURKE STREET BAKERY


---

Sydney's iconic bakery is also a pioneer when it comes to sustainability. They were the first business in Australia to own a Closed Loop environment waste system which means all of their organic waste is processed and converted into compost within twenty-four hours. Bourke Street Bakery serves Single O coffee, another Surry Hills original that sources ethically and environmentally sound beans, products and produce.




MICRO BY COFFEE ALCHEMY


---

As one of the leaders in the specialty coffee scene, Coffee Alchemy sources their beans from small individual farms or co-operatives, known as micro-lots. At Micro, it's all about being able to trace every batch of bean back to the micro-lot it was grown on. Their meticulous selection and respect for the bean has won them various accolades throughout the years.