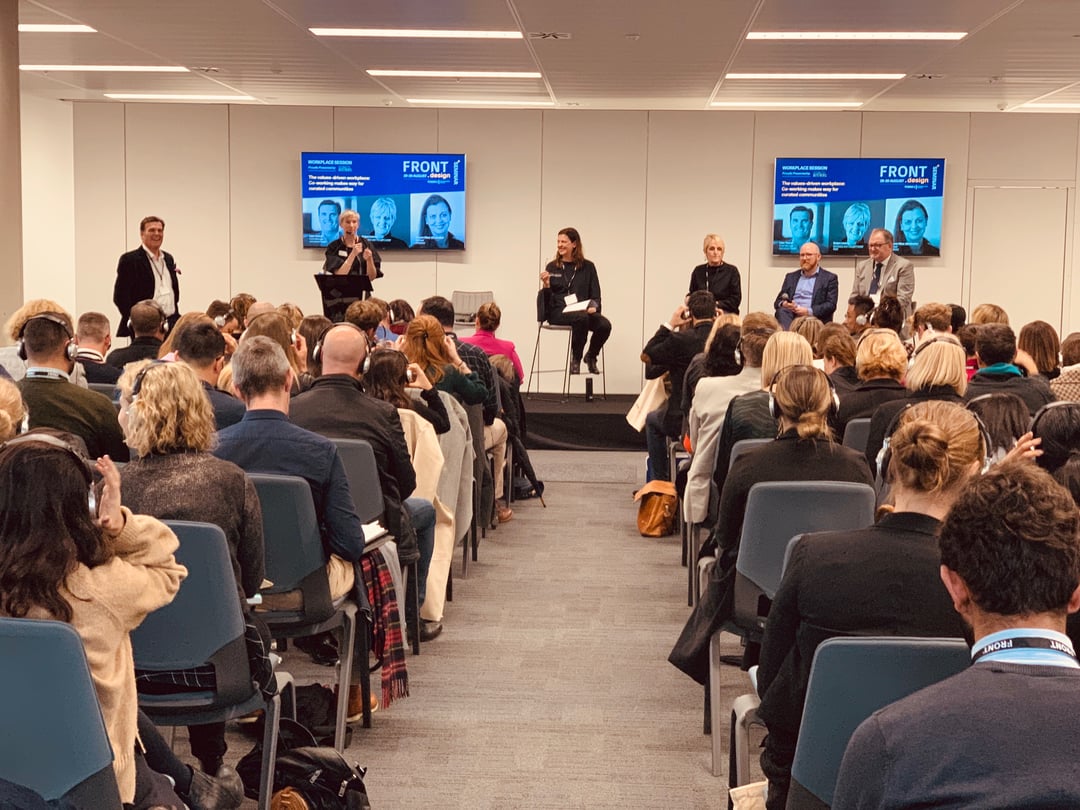 The values-driven workplace: Co-working makes way for curated communities
"Our new workforces are on the search for community – we all want to belong to something bigger, something that matters," said moderator Simone Oliver, speaking at the FRONT.design conference session on 'The values-driven workplace: Co-working makes way for curated communities.'
Ms Oliver cited International Towers as an example of shifting from space creation to space curation to custodianship.
Simone was joined by expert panelists Tony Byrne GM of International Towers, International Towers designer Robyn Lindsey of Geyer, and Stephen Thatcher, Head of Finance and Operations, Green Building Council Australia.
"Eighty-five percent of the business bottomline is talent, ten percent is about real-estate - so the big decisions should be about talent" said Mr Byrne. "That's why at International Towers we have focused so much on how to retain talent and having a positive built workplace environment.
Addressing the question of 'How do you create connectivity and openness and a healthier working life?' Ms Lindsay said: "Ask what matters most to your community and what they need. At International Towers, Geyer also applied the principle of always trying to create the feeling of being immersed in nature - not just looking at it."
We are delighted to be a partner and host to this year's FRONT conference. For further information on FRONT, just click the link below.
| Find out more about FRONT here |