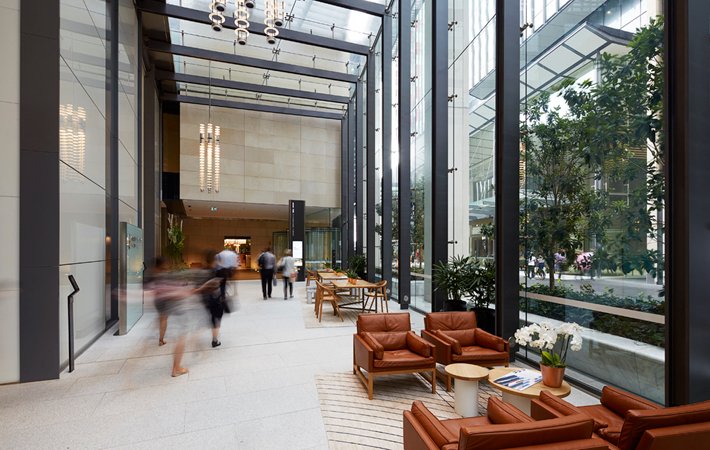 International Towers was proud to welcome Green Building Council Australia to our community of leading, forward-thinking organisations, and in particular, as a foundation tenant of our innovative enterprise community.
The GBCA is Australia's most respected authority on sustainable buildings, establishing the only national, voluntary, holistic six-star rating system for sustainable buildings and communities – Green Star.
As such, the GBCA was a logical and natural fit for Australia's most sustainable commercial precinct, and one of the greenest urban regeneration projects of its kind anywhere in the world.
"As an organisation on a dynamic growth path, International Towers offers our team an exciting opportunity to bring to life the workplace of the future," said GBCA CEO, Romilly Madew. "We applaud this approach to sustainability across the entire precinct, and are excited to use our tenancy as a great showcase for what is possible in commercial buildings."
GBCA joined a dynamic community of like-minded organisations that share common values and a passionate commitment to innovation, sustainability and community – all working in Australia's most progressive, six-star rated buildings – Two and Three International Towers - and within a business ecology designed to foster sustainable growth through collaboration, flexibility and community.
| MEDIA RELEASE 20.07.17|