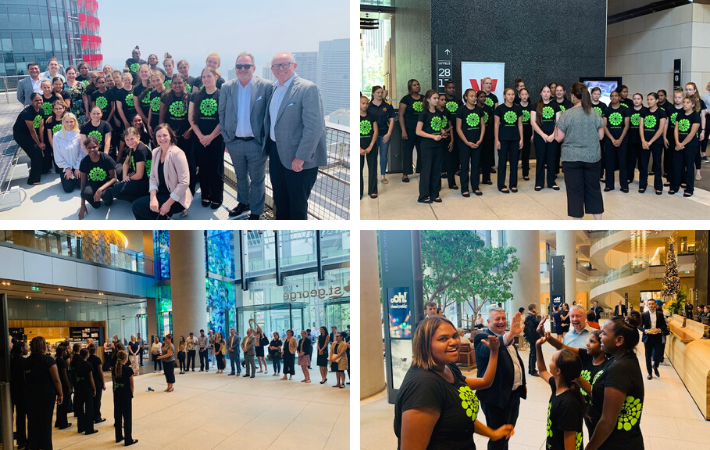 Supporting Indigenous Talent
We were honoured to collaborate with our tenant partner Westpac to welcome the Girls from Oz to International towers on 21st November, and share the cultural significance of our site, Barangaroo.
Twenty-six talented Indigenous girls from remote Australian regions such as Halls Creek, Carnarvon and Lockhart River travelled to Sydney for a week-long program designed to expose them to a variety of musical, cultural and vocational experiences. We were thrilled to treat the girls to a VIP rooftop experience, before they generously performed for our community in the lobby of Tower Two.
The girls are now preparing to perform with members of the Australian Girls Choir at a special breakfast with the Governor of New South Wales, the Honourable Margaret Beazley AO, at Government House.
Thank you Westpac and Girls from Oz for allowing us to be part of such a rewarding experience. We are committed to fostering Indigenous engagement and were thrilled to offer the girls a memorable experience.


| More information on the Girls from Oz programs |