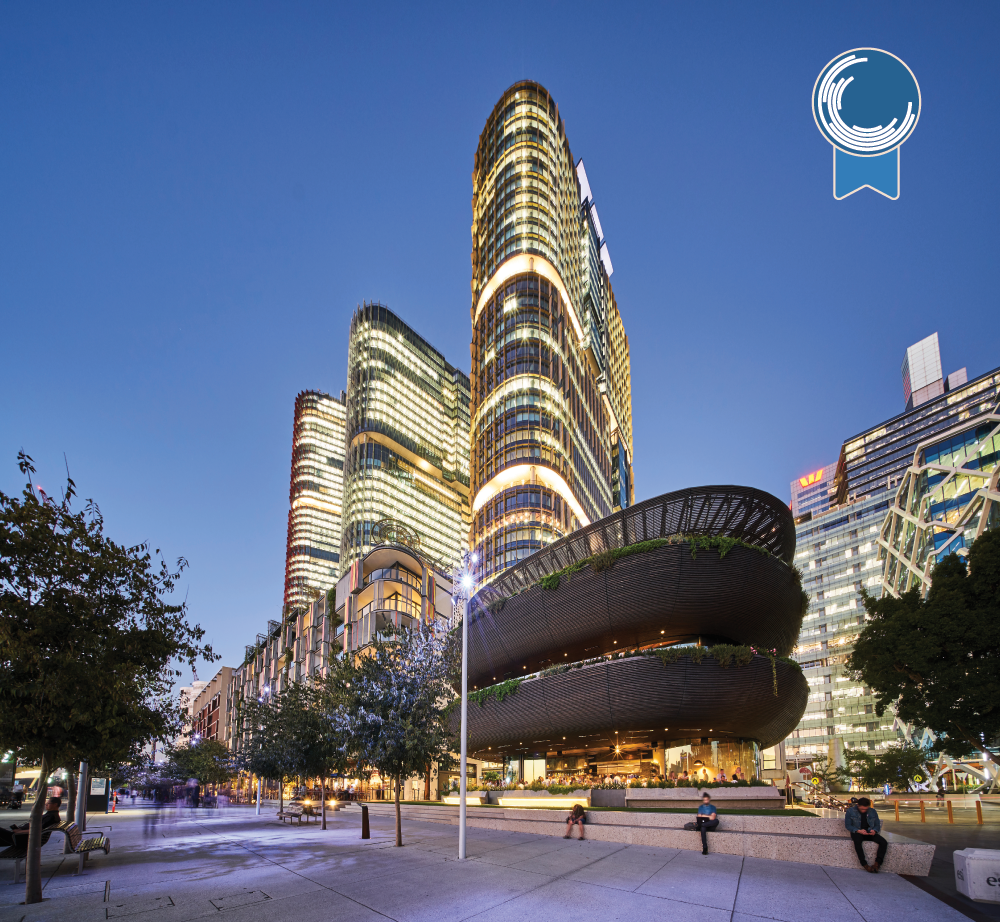 You are officially in the best place to work for wellness - globally and regionally
Did you know that according to the National Australian Built Environment Rating System (NABERS)'s Sustainable Portfolios Index for 2023. International Towers has topped the rating index for the 2nd year, as Australia's most sustainable commercial property portfolio. International Towers was the only portfolio to secure 6-star NABERS energy and water ratings across 100 per cent of its portfolio in 2023.
That means that if you work at International Towers, you are working in what is recognised independently as the best place for you to work for wellness globally. Not to mention that we achieved the highest global WELL score.
The WELL Score is a reflection of an organisation's impact on the health and wellbeing of its people. Every strategy implemented directly increases an organisation's WELL Score.
At International Towers, wellness isn't something new to us, it has been a part of our DNA and embedded within our sustainability strategy. In 2018, Barangaroo South became the world's first precinct to achieve a Platinum WELL Core & Shell rating – the highest certification available under the WELL Building Standard.
Being recognised on a global scale with these WELL awards is a validation of our commitment to creating people-first places and promoting wellness in our buildings to the benefit of our customers.
Increasingly, we see businesses seeking high quality environments to align with their culture and brand, and to attract and retain talent. This strong appetite for wellness as part of exceptional sustainability credentials within the workplace supports the 'flight to quality' trend currently being experienced in the office sector.
The 2022 WELL categories where we won awards are:
Global WELL Leadership Award (up to 100 locations)

Regional WELL Leadership Award (Oceania)

WELL Concept Leadership Award (Sound)

WELL Concept Leadership Award (Community)

Health and Safety Award.
The WELL Leaderboard can be viewed here.