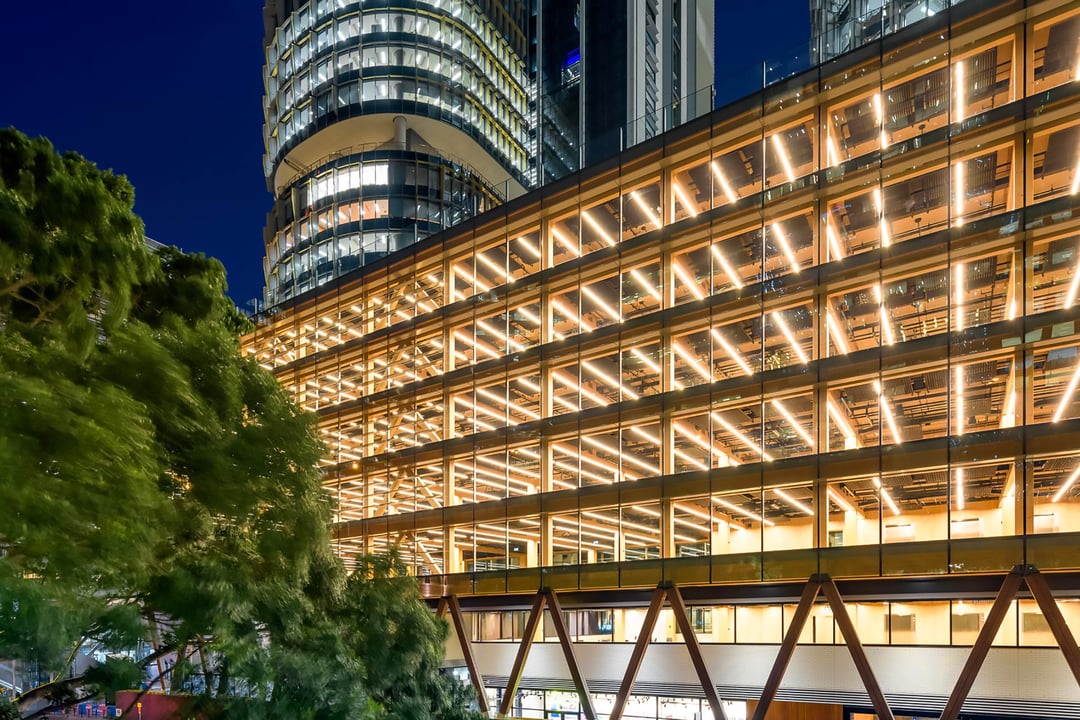 International House Sydney was awarded the highest industry recognition receiving '2019 Australian Development of the Year' at the Property Council of Australia/RLB Excellence and Innovation Awards on Friday 17th May. It was also awarded '2019 Best Office Development' and '2019 NSW Development of the Year'. The 'Streets of Barangaroo' was awarded the '2019 Best Shopping Centre Development'.

International House is Australia's first engineered timber building and sits the gateway entry to the Barangaroo precinct from Wynyard Walk.
"International House is not only a construction industry 'game changer'. It shows how innovative sustainable design is also a crowd pleaser that can enhance the fabric of our cities," said the Property Council's Chief Executive, Ken Morrison. He also noted the judges were impressed with International House's green credentials, pointing to the "clear environmental benefit of timber".
Designed by Tzannes architects and completed by Lendlease in April 2017, the six-storey building is constructed from cross-laminated timber and glue-laminated timber.
International House's 3,500 cubic metres of sustainably-grown and recycled timber acts as a 'carbon sink' while also reducing the use of high-emissions concrete.
"The investors are very proud of what you deliver every single day. On behalf of Kim Dawson and myself our thanks to the dedicated Property Management team that worked very hard on behalf of LLITST to acquire, document, complete and manage the asset. These awards are only accessible after a year of operation, the transition to a well performing asset is critical to the success," said the Property Council's Chief Executive, Ken Morrison.