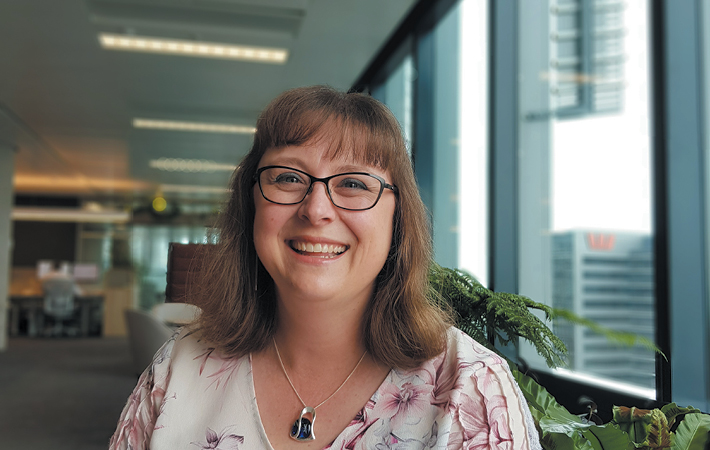 Interview: Nicole Sullivan, Senior Manager – Green Star Solutions, Green Building Council of Australia (GBCA)
In October 2018, International Towers, Tower Two and Tower Three, launched its Commercial Building Volume Certification Program. It was the first commercial property in Australia to streamline certified individual Green Star tenancy ratings for each of its tenants. Nicole Sullivan, Senior Manager – Green Star Solutions, at the Green Building Council Australia (GBCA) explained what this means for sustainability and what was still on the horizon.

Since Green Star was founded in 2003, the total carbon saved by all the new buildings certified is 3.8 billion kilograms. Apart from the environmental value, what are the benefits of Green Star ratings for companies?

Green Star-rated buildings deliver a 12% green premium in value - in other words, the building is worth 12% more if it's a Green Star-rated building. You'll actually find that you can charge higher rents by having a Green Star rating - in our experience, it delivers a 5% premium in rent.

The position International Towers has taken of requiring Green Star for its tenancies is an extraordinary step in providing a great future for the occupants of those buildings.

It can be a commercially-challenging position to take but International Towers has shown great leadership. That then provides some assurance that the people who actually occupy/work in International Towers get a great result, not just when they move in but on an ongoing basis.

Green Star is a voluntary rating. How is International Towers encouraging better understanding and participation by working with its tenant partners to create a better building?

Some organisations moving into International Towers may not have heard of Green Star. So for those tenants it's an opportunity to present them with something that says: 'Here's your jump start on your Green Star journey.
This is going to help you understand what you need to do to be able to achieve that rating for your fitout.'

What this doesn't do is tell them what their fitout has to look like - it doesn't have to cover a certain cookie-cutter mould. It gives them design guidelines to say if you follow this path then you can deliver your dream fit-out, and it will be healthy and environmentally sensitive at the same time.

It's a gradual process that takes time for people to understand. "Green" can be viewed as being impractical or expensive and it's up to us to help bust some of those myths, and help people understand the value of it.

We want them to get to the point of understanding that if we get certified as a Green Star building then we have that independent assurance that we've really hit the targets we've been aiming for (and particularly we've been delivering the value for our clients that they're asking us for).

On 20 July 2017, GBCA announced it would be relocating to International Towers, Tower Two. The CEO of GBCA, Romilly Madew, praised International Towers, a year on, for creating a wonderful home and community for GBCA, saying "we are all the more better for it". What other benefits have you seen?

It's a wonderful example of what we do and what Green Star can deliver.

International Towers were actually built with carbon reduction in mind and they had embodied carbon targets that they've invested in reaching to improve that carbon footprint.

On a day-to-day level, the geographical proximity to our key stakeholders is a wonderful thing. We've found people are now very keen to come and visit us to be able to see not only our tenancy, but to also see what has been made possible in the Barangaroo precinct as a whole.

Our office space has flourished! The impact of having so many plants is actually extraordinary.

Being able to sit at the lunch table with plants all around you or have plants that you're interacting with at work, brings a new sense to your work and it speaks to us as human beings to be in that environment.

You have an amazing background as chemical engineer, working on major projects and then moving across into sustainability. You joined GBCA in September 2016, after 23 years at BlueScope Steel; most recently as Technical Manager - Sustainability. How has your experience helped understand the bigger picture of the property industry?

When you look at why is Australia so successful on the world stage it's because the property industry – despite being competitors – have an extraordinary spirit of collaboration.

For example, with the Global Real Estate Sustainability Benchmark (GRESB), Australia has topped the world for eight years running, since GRESB started.

That's not Green Star doing it, that's our members, that's the property industry as a whole within Australia that are really driving that forward.

Green Star contributes to that in that sustainable building certifications count towards the GRESB results but that's by no means what it's all about and it's a wonderful reflection on the capability of Australian industry.