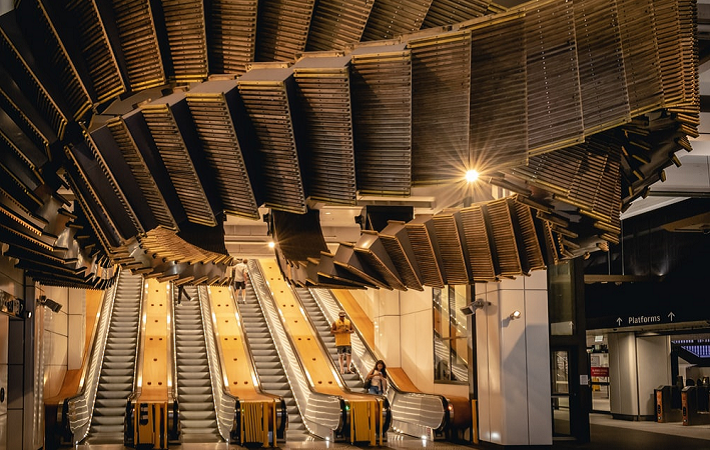 Share your travel habits and enter the draw to win a $250

Barangaroo House

voucher
Share your travel habits and you might just win a $250 voucher to spend at Barangaroo House.

The 2021 International Towers Travel Survey is an opportunity to share your habits on travelling to and from your workplace. Whether you walk, cycle, car-share, drive or catch public transport, your feedback helps provide valuable insight. Information collected will be used to support improvements regarding public transport, car-sharing, location of on-site amenities (such as bicycle racks), parking and long-term site planning.
The survey will take no more than a few minutes to complete, and if you register your contact details at the end, you will enter the draw for a chance to win a $250 voucher to spend at Barangaroo House. Prizes will be drawn at the end of the survey round.

Please complete the surveys below for the building you work in:

Terms and Conditions
In line with The Community Gaming Act 2018 and the Community Gaming Regulation 2020 started on 1 July 2020, we outline the "rules" of this competition as follows. When you enter one of our competitions, we will assume that you have read these rules and that you agree to them.
The competition is open to members of the International Towers Partner Portal only. Not a member? If you work in International Towers Tower 2 or Tower 3 or International House you can join here.

Only one entry per person unless otherwise stated.

The closing date is as specified in each competition, and International Towers reserves the right to amend the competition end date at any time.

By entering the competition, the winner agrees to participate in any such promotional activity and material as International Towers may require.

No part of a prize is exchangeable for cash or any other prize.

There is one prize voucher valued at $250.

If an advertised prize is not available, we reserve the right to offer an alternative prize of equal or greater value.

Each competition will have clear guidelines and or instructions on how to compete or register to win.

The winner will be selected by the International Towers Management team.

Distribution and or collection of the prize will be coordinated by Concierge or, in some instances, by the Partnership Manager.

This competition is brought to you by International Towers and has no affiliation with, association to, authorisation or endorsement by Instagram, or any of their subsidiaries.

International Towers reserves the right to amend these rules at any time. We may also create rules which will apply to a specific competition only. If we do this, then we will publish the amended competition rules and/or specific competition rules on the relevant competition page.