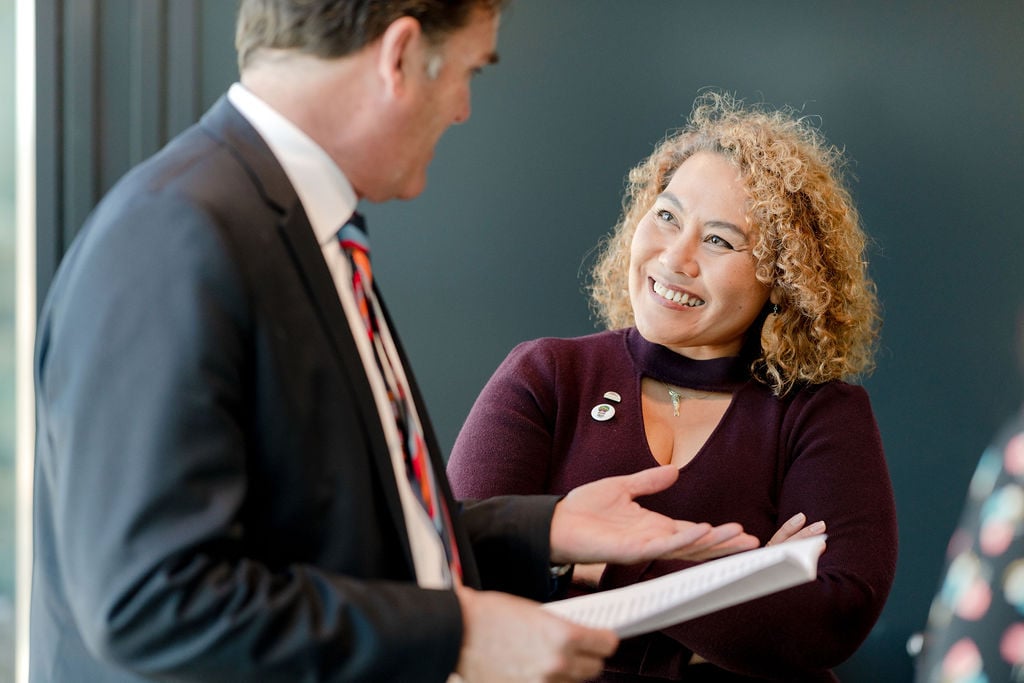 We were honoured to host an exclusive 'In Conversation' lunch event during Reconciliation Week with Karen Mundine, CEO of Reconciliation Australia- one of the nation's most influential Indigenous leaders."Historical acceptance is a gateway to progress," said Ms Mundine. "We cannot understand who we are today if we don't understand where we have been and how we got to this point. We have to face up to the history of how this country came to be."

Whilst noting that one in three Aboriginal and Torres Strait islander people had experienced racism, Ms Mundine said in Australia, racism was also present in the systems that excluded people from conversations and from having a say on the issues that affected them.

"Sometimes the reconciliation journey is walking together with courage and having the hard conversations respectfully with people we love," she said. "It's all about communities - it's about people and it's about our connections."
Ms Mundine spoke on a range of key issues impacting Indigenous Australians, including the Uluru from the Heart Statement and the next steps in the journey towards reconciliation.
| You can watch our Facebook live stream of the event here |