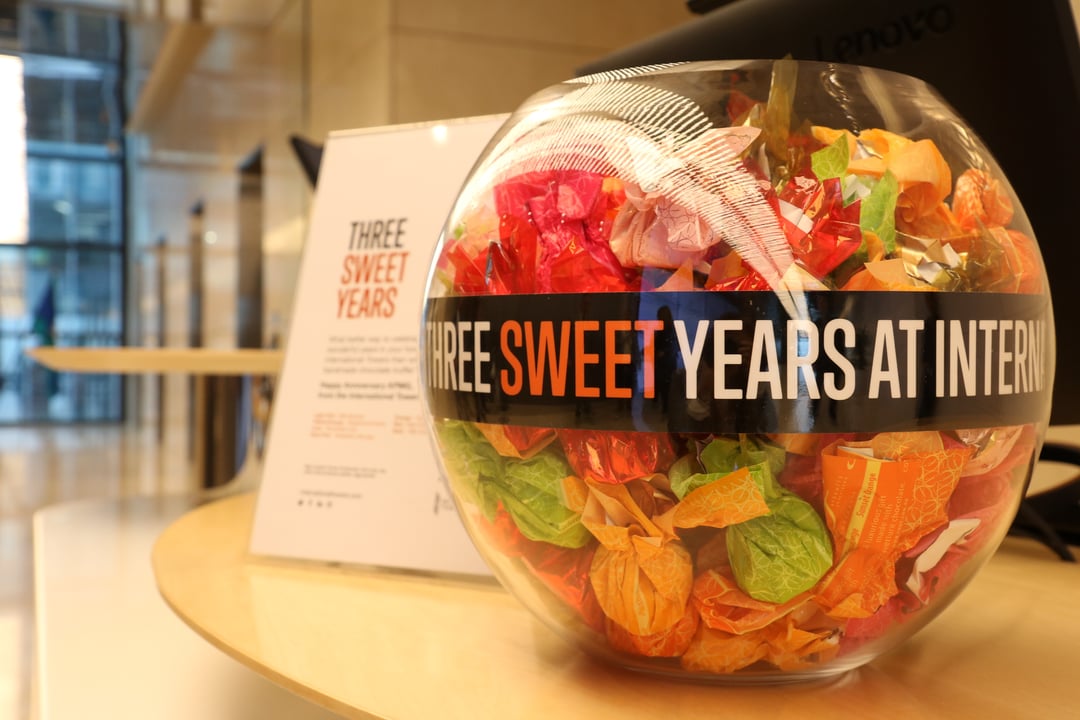 Reflecting on our tenant partnership
We are proud to mark the third anniversary of KMPG joining our International Towers community.
We are committed to fostering a diverse and inclusive community, and continue to attract some of Australia's most high profile brands – aligned with our vision around disrupting best practice and driving meaningful change.
KPMG exemplifies what we stand for as a community and we are proud of this continued partnership, which we celebrated on 4 June with some delicious hand crafted chocolate truffles.
KPMG's National Client Experience Team Leader, Ransdale Dinger, proudly shares the organisation's top three accomplishments over the past three years at International Towers.
Our engagement with community, culture and wellbeing at Barangaroo, being part of the amazing prescient with a story and purpose.

Our agile working principle enhanced with the spectacular views and the state of the art fit out.

International Towers' support for KPMG's sustainability initiatives

Visit KPMG here.
| KPMG Website |