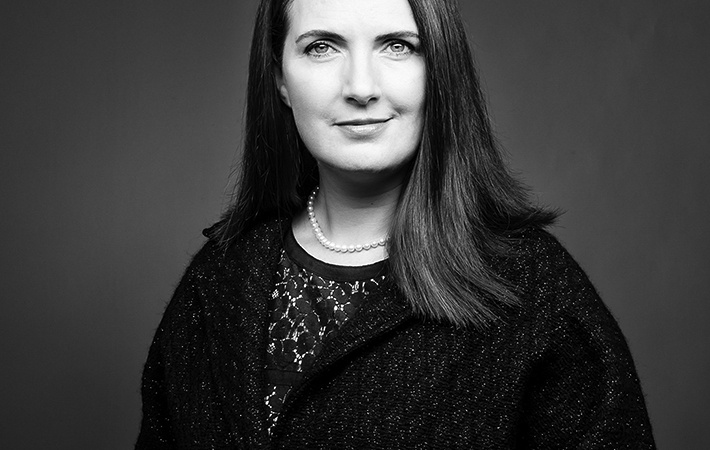 An interview with Petra Stirling, Head Of Legal Capability & Transformation, Gilbert + Tobin
In the minds of many, the practice of law is the industry people would not traditionally associate with innovation and cutting-edge technology. A number of law firms can trace their origins to the 19th century, and the profession still adheres to traditions and processes that have remained relatively unchanged for hundreds of years.
In many respects, however, this is the perfect foundation for new, innovative thinking and disruptive opportunities, and one Australian firm in particular is seizing the power of information technology to revolutionise the delivery of legal services.
Gilbert + Tobin's business and brand is built on innovation. One of the founding tenant partners at International Towers, the firm is recognised as the most innovative in Australia and the Asia-Pacific, and is pioneering disruptive ideas to modernise the law. Helping to lead the charge is Petra Stirling, the firm's dynamic head of Legal Capability & Transformation, who is progressively adopting a company-wide fluency in computer coding and artificial intelligence - from graduates to partners - in order to reshape the way law is practiced and delivered for decades to come.

Tell us about your journey. How did you come to be working in the area of legal innovation?
I have a background as a practising lawyer, people and development specialist and in the early days of my career worked with legal technology and legal R&D. Two years ago I was seconded by Gilbert + Tobin to head up a transformation unit – developing our innovation program and introducing project management, process efficiency and design to the firm.
As part of the Gilbert + Tobin innovation team I lead exploration projects across a broad spectrum from legal prediction to the future of work, with a big focus on building the legal talent of the future.
Legal innovation is a large field – everything from document automation to moon shots such as the development of legal artificial intelligence and legal prediction models. This year my team and I are assessing and forecasting long term future trends for the law and technology and innovations and designing the firm's future.

Until recently the practice of law itself had remained relatively unchanged for decades. Why has information technology become the new frontier for the legal profession?
Technology, data and AI have become the new frontier for all professions, and for many of the clients we serve. For G+T, law is a digital business, not only because technology and automation drive efficiency and faster turn around but because our clients are increasingly digital businesses, with data as key assets, AI systems in place and sophisticated technology architecture.
I see this not so much as a new frontier but in fact a second wave of technology impacting on legal practice, following 15 years plus of electronic discovery and forensic analysis supporting litigation and investigation work.
The pace of change now is incredible, where many aspects of legal practice are ripe for automation and AI opportunities.

How is the 'techno-legal' approach disrupting the traditional approach to law advisory?
Our technolegals are a team of STEM and law students who offer a diverse range of technology and design skills, coding, data science and business analysis. They work as part of our client innovation program, along with our Capability and Transformation team and our Legal Service Innovation team.
Our client engagements can be as specialised as assisting in the selection of technology for legal efficiency or business risk management, through to consulting on the future of work for legal teams, which we know from experience will be multi-disciplinary and digital first – so our teams include designers, coders, techies, legal project managers, learning specialists and knowledge experts.

Why do you believe highly specialised skills such as coding will be mandatory knowledge for the next generation of lawyers?
It is now broadly understood that coding is the new literacy and data is the new oil. This is no different in a legal business than it is for our clients. We are invested in developing legal talent who are ready for the future of digital business.
This includes teaching our existing lawyers how to code and design technology – not so they will be full stack developers but so they can remain at the forefront of technology adoption, applying their innovative skills and digital fluency in everything they do.
This also means we invest in law students – through our sponsorship of UNSW's first program on developing legal applications, our sponsorship of the UNSW and USyd law hackathons this year and our developing relationship with innovative institutions like University of Western Sydney.

Does learning to code have any additional benefits (in terms of training the mind how to think differently)?
In order to train AI systems to think like lawyers and efficiently produce high quality legal reviews in the future, we also need to develop a new AI-style capacity for logic and reasoning in our legal teams, underpinned by strong technical capability in data analytics and data science, AI.

How is Gilbert + Tobin fostering a culture of legal innovation?
Innovation is part of our DNA, and we bring innovative thinking to everything we do, whether that is looking for client solutions or designing agile processes in our operations. Lawyers and our tech and innovation specialists receive firm-wide recognition of product ownership, sport the t-shirt from our latest hackathon, design or g+t<i> event, are named as an inventor on our patent applications, and – particularly our lawyers – record their innovation and development time along with their billable hours.
We also sponsor study, run coding and product design training and send teams to international and national hackathons.

How are you using technology to enhance the client experience?
We run hackathons, design jams and deep consultation on solution design, partnering with our clients to explore technology solutions, select products and assist with implementation planning. Clients help pilot our products and bring ideas to us to develop into new tools.
For example, in a 6 month innovation partnership between our team and Boral Legal we designed a range of solutions for document and practice management, culminating in the adoption of a new-to-market SaaS document management system.
Our clients report that the multi-disciplinary approach to law and technology has become very important to them, and we love seeing them succeed with their innovation programs.
"It is now broadly understood that coding is the new literacy and data is the new oil. This is no different in a legal business. Technology, data and AI have become the new frontier for all professions, and for many of the clients we serve. For G+T, law is a digital business, both because technology and automation drives efficiency and faster turn around but because our clients are increasingly digital businesses, with data as key assets, AI systems in place and sophisticated technology architecture."
Petra Stirling
"Disruptive innovation can hurt, if you are not the one doing the disrupting."
Clay Christensen
Visit our lobbies to pick up a hard copy of Edition 3 of It. or download and view