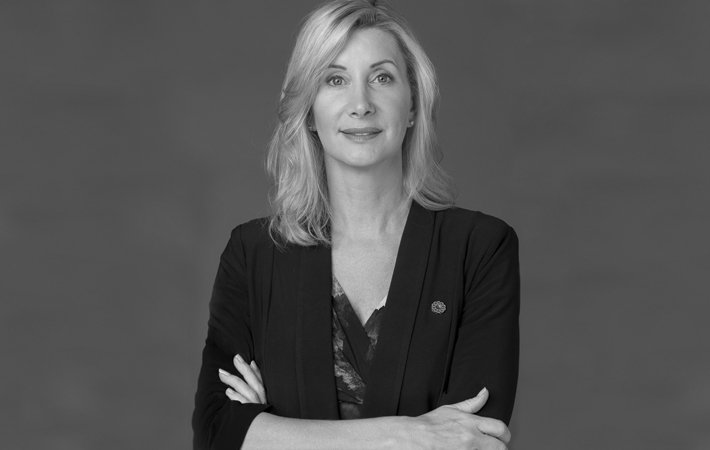 CEO, Floyd Larsen on the need to 'innovate or die'
The phrase 'innovate or die' may be a brutal mantra for the growth of commercial enterprise, but in the field of medical research, it takes on literal implications.
Floyd Larsen is the Chief Executive Officer of Cure Cancer Australia. She has spent more than half of her professional career raising awareness and funds for some of our most critical challenges, initially presiding over the Pink Ribbon campaign for breast cancer research, before tackling heart disease as the CEO of Heart Research Australia. At Cure Cancer Australia, Floyd has a mandate to invest in highly innovative thinking, and believes our brilliant, young Australian researchers – with the right support - have the potential to cure cancer within our lifetime.
Story by Floyd Larsen CEO, Cure Cancer Australia
There are very few 'eureka' moments in scientific research. Progress is often slow, and always incremental. However as the pace of technology makes it easier and faster to piece the seemingly limitless, tiny pieces of the cancer puzzle together, we are entering a new age of optimism, which many researchers believe will yield a cure within our lifetimes. There are three critical ingredients to making cures happen. Firstly, innovative thinking. Australia boasts some of the smartest scientists and medical researchers in the world, and we know that these brilliant minds have the answers - and cures - if given the chance to do their work. Professor Martin Tattersall, AO wisely stated that most brilliant ideas occur before you're 40. In many ways, the most innovative medical research centres share the mindset of a start-up. All of humanity's great achievements and inventions came from brilliant, sometimes crazy thinking that often had no guarantee of success. Finding the cure for cancer is no different. All significant progress over the past fifty years has had its genesis in ideas that were previously unfounded and untested.
Secondly, collaboration. Research progress is never made in isolation. Young researchers need to work within a physical environment that enables intense thinking and testing, mentoring, inspiration, and a free flow of ideas. And they must be open to sharing their progress - and failures -
with peers and beyond, without fear or hesitation.
Lastly, in today's research environment, funding is very tight. Approximately 12% of research grants submitted to the National Health and Medical Research Council (NHMRC) receive funding. In almost every case, the precious NHMRC funding is not easily available to young researchers. One has to have a proven track record and some research results before one can be considered for this level of support, yet one can't readily build a track record or results without it. This current environment has led to many talented researchers with incredible potential either leaving research altogether or moving overseas to secure financial support. Yet it's only research that can cure cancer.
It takes at least seven years of intensive training to become a scientist and a life-long commitment to improving people's lives. Given the funding crisis, the secret lies in recognising and backing the most promising research projects; backing the innovators, the most brilliant brains, the ones most likely to advance the fight against cancer. Currently, 1 in 2 men and 1 in 3 women will be diagnosed with cancer by the age of 85. We are determined to change this statistic through research.
We know that funding promising young minds works, because so many of the emerging researchers we support go on to become Australia's most renowned cancer specialists. Our alumni include researchers at the top of their field in Australia's major research institutes, hospitals, and universities.
For the full story pick up a copy of the It. publication at Two or Three International Towers.
*Source: Australian Institute of Health and Welfare 2016