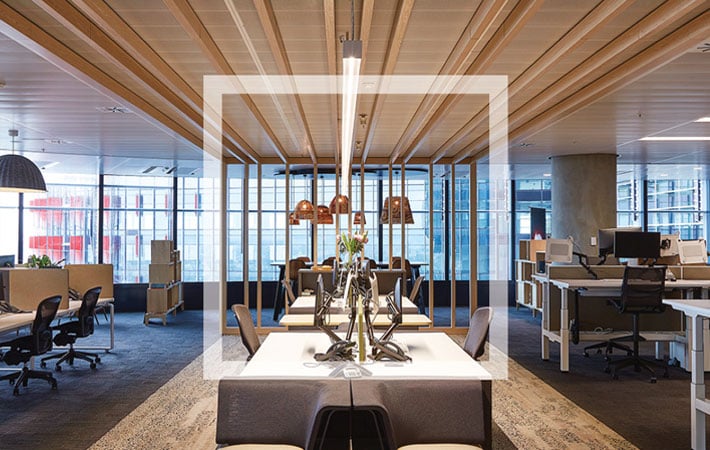 Discover more sustainability per square metre at International Towers
International Towers is proud to be one of the most environmentally sustainable workplaces in the world. 100 percent of Tower Two workspace is 5 Star and 6 Star Green Star rated, and Australian first. And the International Towers Office Fund has been regularly ranked amongst the top three most sustainable funds in the world by GRESB.
In another Australian first, a collaboration with the Green Buildings Council of Australia led to the development of the Commercial Volume Rating Program, which streamlines the ability of our incoming tenant partners to achieve world's best practice of 6 Star Green Star ratings for interiors, significantly reducing design consultation time and expense.
International Towers is located on the harbour foreshore of Barangaroo, Australia's first large-scale, carbon-neutral CBD precinct, and the first of its size in the world to be water-positive and climate-positive.
With a WELL Platinum certification, International Towers provides your people and organisation the most sustainable environment possible to work, collaborate, meet and thrive.
To find out more about our social and environmental sustainability initiatives, or to enquire about new opportunities to join Australia's most progressive and sustainable workplace community, visit Leasing Opportunities.