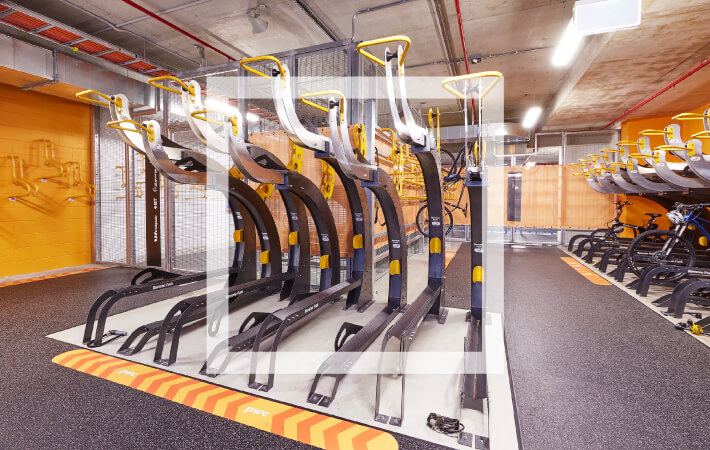 E

njoy more wellbeing per square metre at International Towers

Enjoy more wellbeing per square metre at International Towers

Imagine a workplace that actively supports and improves the wellbeing of people each day.

In 2018, International Towers became the first commercial workplace to be awarded Platinum WELL status by the International Well Building Institute and is still amongst only a small number to achieve this nationally.
WELL is the leading global rating system and the first to be focused exclusively on the ways that buildings, and everything in them, can improve comfort, drive better choices, and enhance people's health and wellness.

The role buildings can play in human health and well-being has never been more evident or more important. Thanks to an evolving evidence base, we understand more about the relationship between the physical environment and human health than ever before. International Towers was created to enhance – rather than hinder – the health and wellbeing of people and work and visit the towers each day through a number of physical building attributes that improve the quality of our air, water and light compared to typical office environments.

Examples include the industry-leading use of HEPA filters to clean 100% fresh external air which is then expelled from the towers in a single pass, with zero recirculation, world-class fitness hub and end-of-trip facilities, and the egalitarian access to natural light and views provided by efficient floor plate designs.

International Towers has set industry benchmarks in the promotion and support of physical wellness, mental wellbeing and both social and environmental sustainability. For organisations seeking an environment that encourages people to work and collaborate from the office, the ability to offer a workplace and precinct to people that actually improves how they feel, keeps them connected and inspires their best work is invaluable.

Discover the workplace that delivers more wellbeing per square metre than anywhere else.

Speak to us about immediate opportunities to join Australia's healthiest workplace community at Leasing Opportunties.