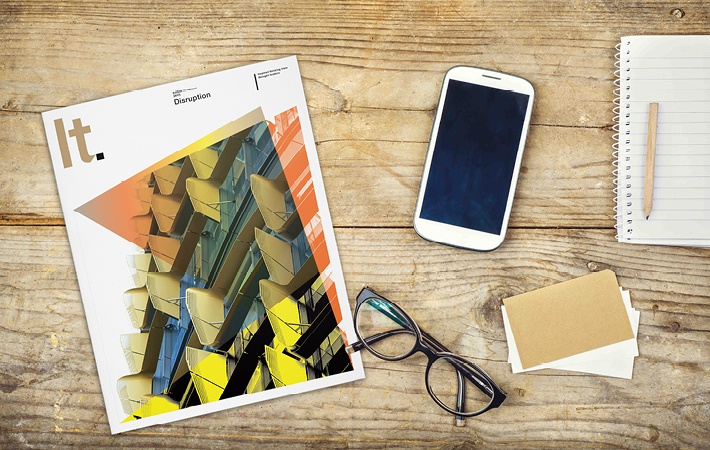 Read about Thought Leadership online and in our lobbies
Disruption has become a hot topic in business of late. It can deliver rational and progressive benefits to products and processes, and also change the social and commercial landscape in radical and permanent ways.
The man credited with coining the term 'innovation disruption' almost two decades ago, Clay Christensen, said "disruptive innovation can hurt – if you are not the one doing the disrupting." Today, the race is on for both established enterprises and new entrants to discover the business models and systems that are prime for change – and to pioneer that change.
Our third issue of It. explored the idea of disruption through the experiences of some of Australia's leading entrepreneurs and thought leaders. Jack Delosa discussed how his firm The Entourage is completely reinventing the idea of higher education; Andre Eikmeier shared his journey creating a new way to purchase wine; and we learned how Petra Sterling at Australia's most innovative law firm, Gilbert + Tobin – a tenant partner of International Towers – used computer coding to disrupt the way law services are delivered.
The issue also featured interviews with Romilly Madew, CEO, Green Buildings Council Australia; Toon Gyssels, CEO, Foodora Australia; and Harry Chemay, CEO and Founder of clover.com.au.
Collect a hard copy from any of our Tower lobbies today or see below to view or download online