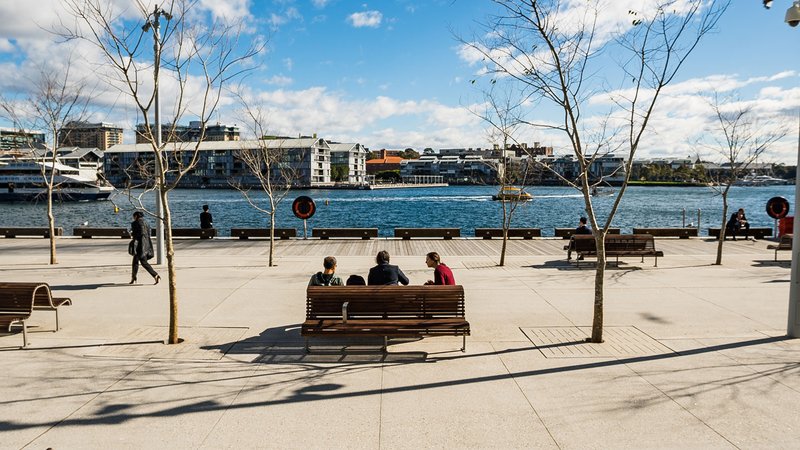 The spectacular new parkland framing Barangaroo
It's not often that a city has hectares of prime waterfront land restored to its original natural beauty and returned to public ownership for all to enjoy.
Barangaroo Reserve is Sydney's new harbour foreshore park. The former concrete container terminal that defined the Barangaroo headland has been restored to echo the pre-1836 shoreline of Sydney Harbour. No less than 10,000 blocks of sandstone – excavated directly from the site – create the new natural foreshore, while over 75,000 native trees and shrubs have given birth to a remarkable natural landscape, replicating the vegetation on the site pre European settlement, and represents the most scientifically significant planting of its kind in Sydney for decades.
Currently, the reserve can be accessed from International Towers via the pathway along Hickson Road. A short easy walk delivers breathtaking natural respite. The new parkland can be used as picturesque setting for a quiet lunch, or a destination to improve wellness and fitness by way of the new cycling and walking paths that navigate the park.