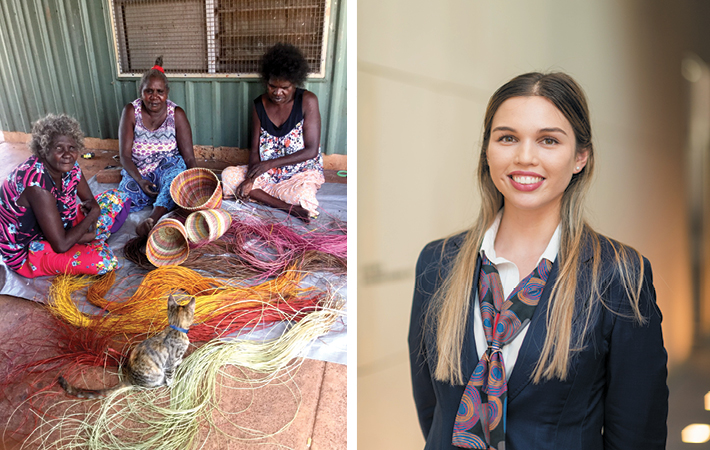 Procurement - the what, how, where and why of buying goods and services
Procurement - the what, how, where and why of buying goods and services - can play a significant role in the health and sustainability of communities, and the environment all over the world. An insatiable desire to prioritise quantity over quality, and a single-minded focus on cost reduction over the past several decades has created long-lasting, environmental and social effects all over the world, most often in communities that already struggle with poor living standards.

Thankfully, this is changing. As technology continues to shrink the global marketplace, and simultaneously improve the transparency and awareness about how things are made, companies and individuals are increasingly empowered to make better choices and insist that provenance and ethics are the solid foundation on which procurement decisions are made.

As is often the case, profound change often begins in small, simple ways; fuelled by a determination to do good. It was a small group of coffee-roasting entrepreneurs who began sourcing beans directly from farmers to ensure they received fairer remuneration that sparked consumer demand for ethically sourced product and the birth of Free Trade coffee, which is now a standard for major distributors all over the world. This in turn has enabled increased investment in small farming communities through way of improved infrastructure, education and equipment; ensuring the long-term sustainability of thousands of micro- farms around the world.

The fashion, technology and food industries have had similar recalibrations relating to the role of ethics in recent years, as consumers collectively demand increased transparency in provenance, forcing global brands to take greater responsibility for supply chains and to improve the wellbeing of the millions of people tasked with making the things we
use and rely on every day.

"Change can only come about if we insist on it," says Liam Timms, Fund Manager, International Towers. "If we only do business with people and organisations that share our values, and if we refuse to purchase from those that don't, we'll see changes in behaviour that will ultimately be better for everyone. Someone needs to be the first to take a stand before others follow."

International Towers has been committed to the highest standards of sustainability, diversity and inclusion from the very beginning of operations. In fact, a Responsible Procurement Policy was developed well in advance of the community coming alive and outlines a detailed and robust commitment to the responsible and sustainable procurement of goods and services. The policy reflects the international conventions and frameworks, such as the UN Global Compact's principles on Environment, to which a number of International Towers' tenant partners are signatories, including Accenture, David Jones, Lendlease, KPMG and Westpac.

In the current globalised economy, it's reasonable to assume that many products may have been manufactured overseas and that business standards can vary widely across Australia and internationally.

By asking questions of our supply chain, we aim to better understand and support suppliers who are committed to business practices which enhance the environmental and social outcomes that align with those of International Towers. These questions ensure the products we source are: responsibly produced and from socially sustainable sources; avoid contributing to or directly using forced, bonded or involuntary labour; provide workers with safe working conditions free from bullying, physical, verbal or sexual harassment; pay staff appropriately and in line with all applicable laws; ensure no child labour or illegal labour is employed in the business; remove any discrimination on the basis of gender, faith, ethnicity, age, disability, marital status or sexual orientation.

The policy also extends to supporting our local Indigenous communities. The long cultural tradition and heritage of First Australians has a deep influence on every aspect of life at Barangaroo and, as such, International Towers is committed to improving Indigenous participation in the workforce by either directly employing Indigenous staff, or sourcing goods and services from Indigenous-owned or controlled businesses.

In a tangible example of our commitment to support Indigenous communities, we commissioned Indigenous artists from the Northern Territory to create 44 unique Dilly Bags to adorn the lobbies of International Towers, Tower Two and Tower Three, during the festive period.

The installation brought the work of Bula'bula Arts Aboriginal Corporation in North East Arnhem Land, home of the Yolngu people, to Barangaroo, the traditional home of the Gadigal people.

Dilly bags were historically used by Aboriginal people to gather food, carry tools, babies and receptacles for various cultural purposes, but today have a more decorative purpose. The artists from the Ramingining community craft their work to convey the region's ritual and spiritual significance.

The artists, who hail from clan families and language groups in the area, used natural materials - Pandanas leaf from the Screw Palm being the essential material. The Pandanas leaf is dried and dyed using pigments from the surrounding country, compounded and applied by the artists using ancient knowledge and techniques.
| Read the full edition here |