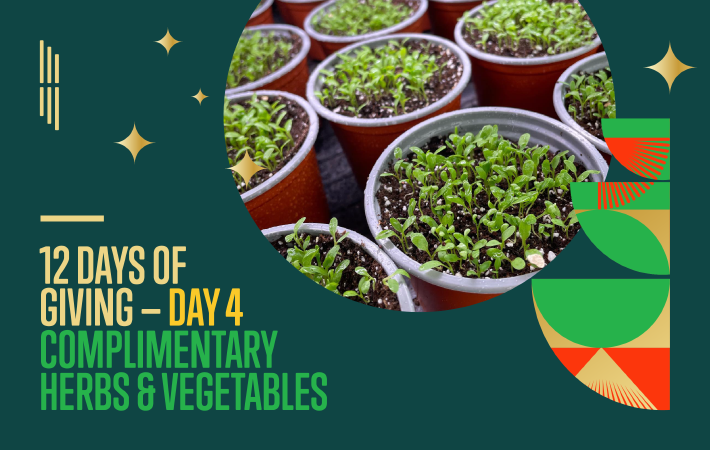 Located four levels underground in the heart of Barangaroo, Urban Green Sydney is one of the world's first underground car park farms.
Did you grab your free gift from Urban Green Sydney as part of our 12 Days Of Giving Campaign? In fact, it was a bit more than a free gift... it's a sign of some fantastic things to come in sustainable farming, right here on our doorstep.
The Urban Green Story
Located four levels underground in the heart of Barangaroo, Urban Green Sydney is one of the world's first underground car park farms.
Starting from humble roots in an apartment in Bondi, to a small studio in a shared workspace precinct in Marrickville, since early 2020 Urban Green Sydney has been growing out of the carpark of number 1 Shelley Street, Barangaroo.
The founder, Noah, comes from a culinary background, with nearly a decade in professional kitchens and a degree in environmental studies. Urban Green has enabled Noah to combine these two passions into a truly unique career.
The Urban Green Produce
Urban Green grows over 40 varieties of microgreens and sprouts which they supply to many of Sydney's premier restaurants, including the Bentley Group, Pilu, and O Bar Restaurant & Dining, as well as smaller cult following eateries such as Bennett St Dairy & Cuckoo Callay. For the past two years Urban Green has been NSW winners of the Harvey Norman Produce Awards, and the farm has been featured on ABC's Gardening Australia, and Channel 10's Taste of Australia.
If you'd like to try some more of their produce and cook like a masterchef at home, click here to head to the online store and take your pick from the selection of tasty microgreens and superfood sprouts. If you're not sure where to start, check out the "Chefs Pick" and "Wellness Box" mixed boxes of between eight and 12 microgreen varieties. If you're stuck for gift ideas, there's a cute range of gift cards if you fancy treating a friend or loved one to some sustainable, tasty, locally grown greens for Christmas.

And here's an insider tip for you - Urban Green 'Grow at Home Kits' will be available online soon, so you can try your hand at growing your own micro urban farm. Click here to send an expression of interest.
DID YOU KNOW? BY GROWING IN AN INDOOR CONTROLLED ENVIRONMENT, URBAN FARMING...
...grows clean and consistent produce
By growing indoors, plants are kept safe from extreme weather events, leading to a consistent crop all year round. Furthermore, the controlled environment means that pests are much more manageable, meaning there are absolutely no chemicals sprayed, ever.

...reduces food mile emissions
By growing produce closer to end users, the CO2 emissions created by transportation are heavily reduced. (Keep an eye out for the 'Urban Greenhouse' trailer bike, which they use to deliver around Sydney's CBD, helping them achieve their net-zero target by 2026.)

...saves water
Generally, indoor vertical farms use up to 90% less water than traditional farms, as water is easily recycled and re-irrigated.

...reduces food waste
By growing resilient and consistent produce, excessive food waste is avoided.

...maximises space
By growing vertically indoors, high volumes of produce can be farmed in otherwise under-utilised spaces, such as carparks, disused warehouses and other large empty buildings.
The Urban Green Ethos
With growing urban populations, and the need for sustainable solutions at the centre of the ways we grow and source food in the future, Urban Green believes urban farming will grow to be an indispensable component to a resilient and healthy food supply.
Instead of 'sterile looking plant factories, with robots performing all of the work', Urban Green believes that the power of urban farming lies within its ability to centre community engagement and reconnect people with their food systems. Their commitment runs deep, extending to their own company run internships, volunteering and educational programs, and in-farm activities to cultivate community engagement.
As you can tell, we love Urban Green and all they stand for. And once you've had a taste, we're sure you will, too.