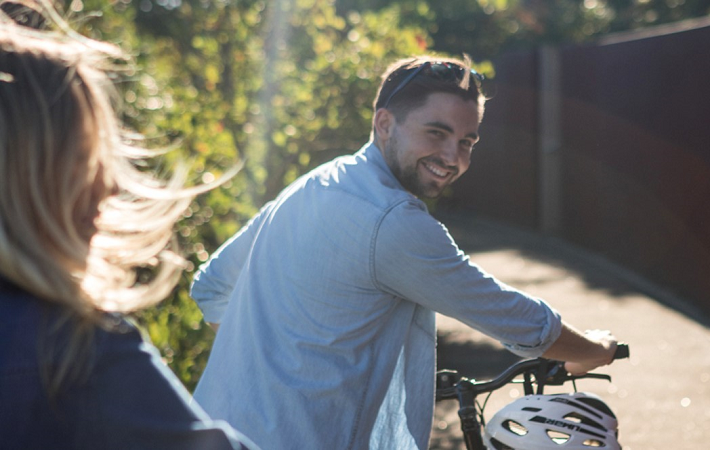 Come and explore the Barangaroo Reserve
Barangaroo Reserve is a dedicated car-free zone, designed to be explored on foot or in whichever way you choose to roll!
In keeping with the Barangaroo Delivery Authority sustainability goals, we actively encourage all visitors to arrive by public transport, on wheels or by ferry or on foot. Wheelchairs, bikes, scooters, skateboards and prams are all incorporated into the design of the Reserve, ensuring a safe place for all to enjoy. Barangaroo Wharf opened in June 2017, and a Metro station on the Chatswood to Bankstown line is expected to open by 2024.
Visitors to Barangaroo Reserve can take a stroll along Wulugul Walk, an easy-to- traverse path winding along the harbour foreshore and offering uninterrupted views across the water. Upon completion in 2024, Wulugul Walk will provide a continuous walkway linking Walsh Bay in the north with Darling Harbour in the south. For optimal safety, there is a separate shared path for cyclists and runners.
For those keen to go a little off-road, a climb up to Stargazer Lawn is highly recommended for the beautiful views and the terraced, native gardens.
A place for everyone, we also welcome four-legged friends to Barangaroo Reserve! The Barangaroo Delivery Authority ask that dogs are kept on a lead at all times, and that owners take responsibility for the care and cleanliness of their pets.