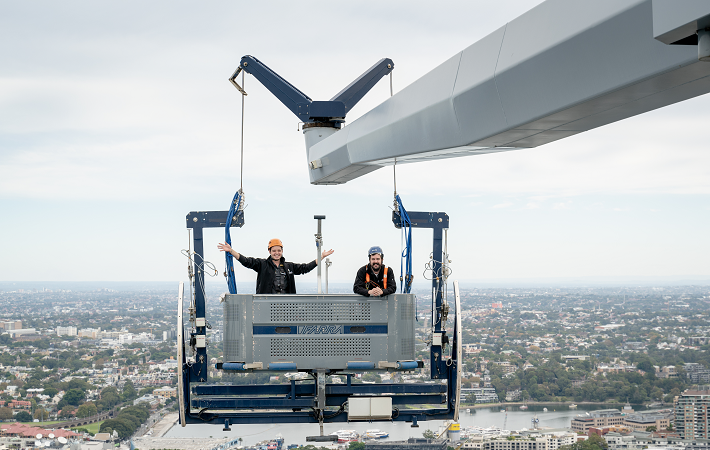 Have you looked up recently and seen these guys?
Have you been working at your desk and taken a moment to observe the fantastic views we enjoy at International Towers, when you suddenly come eye to eye with one of our window cleaning team?
Did you know that there are approximately 5,000 window panes in International Towers, Tower Two and almost that in Tower three? Our teams clean them a minimum of three times per year.
That's 30,000 windows a year!
We use Sky5 and Avoclear - we need 2 to tackle the task.
Find out the names behind the eyes below.
Suman, from Sky5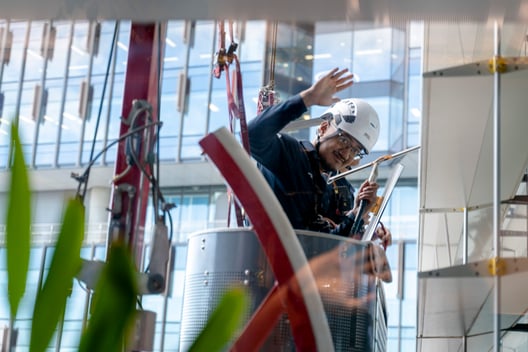 Suman is originally from Nepal. Nepal is home to one of the world's most famous mountain ranges, the Himalayas, extending 800km, occupying most of Nepal and into Tibet and India. The range is home to the world's highest peak, Everest. It will come as no surprise to learn that Suman loves mountains. We have very few here in Australia, but he is still getting his fix for heights at the top of International Towers as one of our skilled window cleaners.
We asked Suman if there were any special processes that he undertook as a part of his work. Suman believes in safety first, this is reflected in the morning paperwork, tools and equipment checks.
"With window cleaning - everything is squeaky clean", Suman
We asked Suman how long it takes to clean the Towers?
"We can manage to clean 1-2 drops per day – all depends on the condition of the windows" Suman tell us.
He also explains how the weather can have a big impact on the ability to work. If it is raining or too windy, they don't go up. If the wind is over 25km/hour, they will postpone the clean.
Mark and Daniel from AvoClear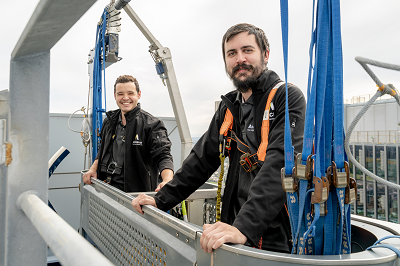 Companies like AvoClear take on the complex task of scaling the outside of our Towers for the purpose of cleaning, repairs and general maintenance of the external façades that now ascend to heights never seen before above the streets of our major cities.
Mark tells us, "This is my office. It can be quite scary if you're not used to heights, but it sure does have the best view.". We certainly can't argue with that.