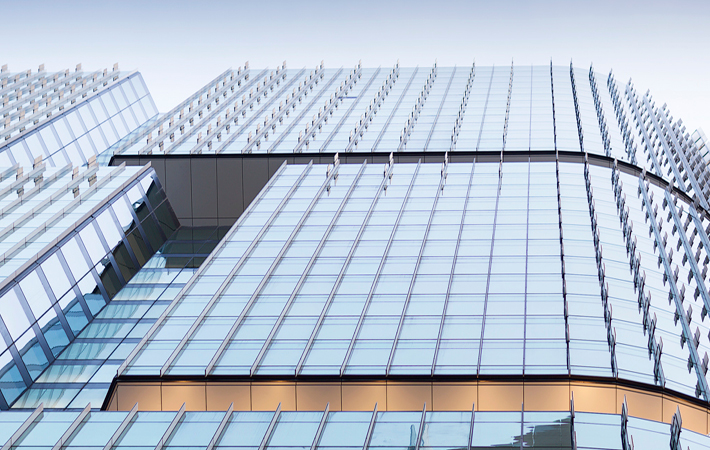 Welcoming our newest tenant partner
SYDNEY, 2 May 2019 – International Towers is delighted to announce a new tenant partner, First Sentier Investors, due to relocate its Sydney office to Tower Three, International Towers in September.
The move will follow on from the global asset manager's transition to new ownership under Mitsubishi UFJ Trust and Banking Corporation (MUTB), following its separation from CBA which is expected to occur in mid-2019.
First Sentier Investors CEO Mark Steinberg said International Towers was an ideal match for the company's requirements as it is aligns well with its responsible investment and business principles.
"We are delighted to join the innovation community located at International Towers and to become part of Australia's first large-scale carbon neutral community.
"We were impressed by International Towers' genuine and practical support for sustainability, wellbeing and diversity in the workplace. These are all principles that strongly resonate with our business and our commitment to responsible investment.
"We were also attracted to the building's five-star NABERS, a six-star Green and WELL® accreditation location rating and the fact that it offers locally accessible services and community initiatives as well as positive physical and environmental aesthetics. We believe International Towers will be an excellent new progressive working environment for our employees," said Mr Steinberg.
International Towers General Manager Tony Byrne said he was delighted to welcome First Sentier Investors to International Towers.
"As a forward-thinking, globally-focused investment management company, the team at First Sentier Investors are a natural fit with our high growth tenant community and are well aligned with our community values.
"We believe First Sentier Investors will derive significant benefit from participating in our strategically curated and collaborative community model, which fosters innovation, thought leadership, diversity and inclusion.
"International Towers recognises that for many enterprises, workplace culture has shifted away from rigid constructs and hierarchical models towards a more informal, social experience which inspires more innovative and creative thinking and creates a powerful sense of belonging," Mr Byrne added.
First Sentier Investors joins a diverse tenant community located within International Towers, Tower Two and Tower Three including the Green Building Council of Australia (GBCA), FDM Group, Indigenous performing arts company Bangarra Dance Theatre, and global fintechs CMC Markets and OnMarket.
These dynamic organisations join the community of enterprise innovation leaders including: Facebook, KPMG, award-winning law firm Gilbert + Tobin; leading global reinsurer Swiss Re; Australia's most innovative international property and infrastructure group Lendlease, which developed International Towers Sydney; Westpac Group and Visa.


EDITOR NOTES:

International Towers is one of the world's most sustainable commercial precincts, and is part of the first project in the world to ever be awarded WELL Certification for Core & Shell at the Platinum level, the highest certification available from International WELL Building Institute under its WELL Building Standard (WELL), a performance-based system for measuring, certifying and monitoring features of buildings that impact the health of people who live, work, and learn in them.
Barangaroo is one of the most sustainable precincts in the world, and sustainability has been embedded within the design, construction and operation of International Towers, with a commitment to achieve the Green Building Council of Australia's highest rating, the 6 Star Green Star - Design, As-Built and Performance ratings representing world leadership.
Designed by globally-renowned architects, Rogers Stirk Harbour + Partners, and developed and constructed by Lendlease, International Towers, Tower Two and Tower Three, feature an abundance of natural light and sweeping vistas and wide open spaces. The circular building design, coupled with the egalitarian nature of the interior layouts, means all staff can have access to generous amounts of natural lighting, plus enviable harbour and city views – and there is quite literally no 'corner office.'
In 2018, International Towers was recognised as the 21st most innovative company in Australia and New Zealand by The Australian Financial Review's Innovation Index.


About First Sentier Investors:
First Sentier Investors (previously Colonial First State Global Asset Management - CFSGAM) is the investment management business of the Commonwealth Bank of Australia with established offices across Europe, the US, and Asia Pacific regions.
We are stewards of over A$204.2 billion (as at 31 December 2018) in assets managed on behalf of institutional investors, pension funds, wholesale distributors, investment platforms, financial advisers and their clients worldwide.
With expertise across a range of asset classes and specialist investment sectors, our approach to investment is driven by a commitment to provide the best possible outcomes over the long term for our investors. To achieve this, we ensure our interests are aligned with our investors and uphold a culture of consistently acting in our clients' best interests.
On 31 October 2018, CBA announced the sale of CFSGAM to Mitsubishi UFJ Trust and Banking Corporation (MUTB). The sale is expected to complete in mid calendar year 2019.