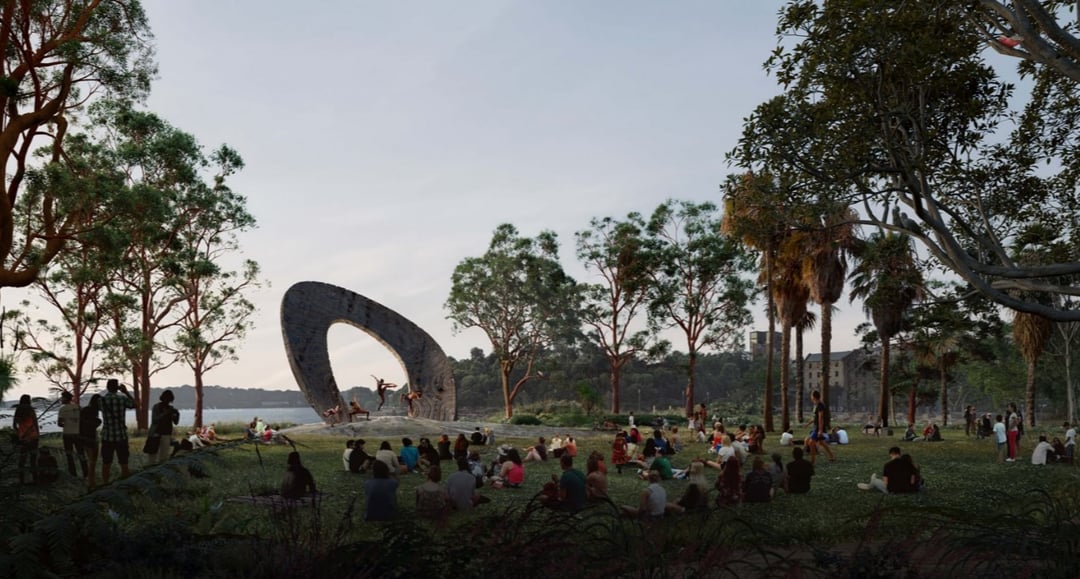 A stunning First Nations-led design for Harbour Park at Barangaroo is revealed.

Barangaroo will soon have new waterfront park that honours the long and deep First Nations history of the Gadigal, while leaving a legacy for the future.

This year we held a two-stage design open competition for the new Harbour Park, 1.85 hectares set along the waterfront in Central Barangaroo. Over 70 teams from around the world registered their interest.

The competition jury, comprising of leading figures from the Australian and international design community, shortlisted five teams to create a design that:
considered Barangaroo's key development pillars for high quality public spaces, world-class design excellence, integration of art and culture and sustainability, and
encouraged passive and active recreation, and spaces for community and cultural events, influenced by feedback from the community.
Winning team
The winning design for the new Harbour Park is by AKIN, an Indigenous-led and Sydney-based design team comprising of Yerrabingin, Architectus, Jacob Nash, Studio Chris Fox, Flying Fish Blue and Arup.

Their thoughtful concept showcases First Nations design methodologies to create a place that is rich in culture, deeply connected to Country and welcomes all.

The design seeks to regenerate the land from a cold industrial concrete slab to a landscape that is timeless, with extensive planting and canopy cover, waterways, wetlands and waterholes.
The Unity Pitch will be in Barangaroo from 20 July- Sunday 20 August, and will be open from 12pm to 7pm daily and available for use by the public, teams, organisations, sporting groups and community groups with a fun, vibrant program of football activities.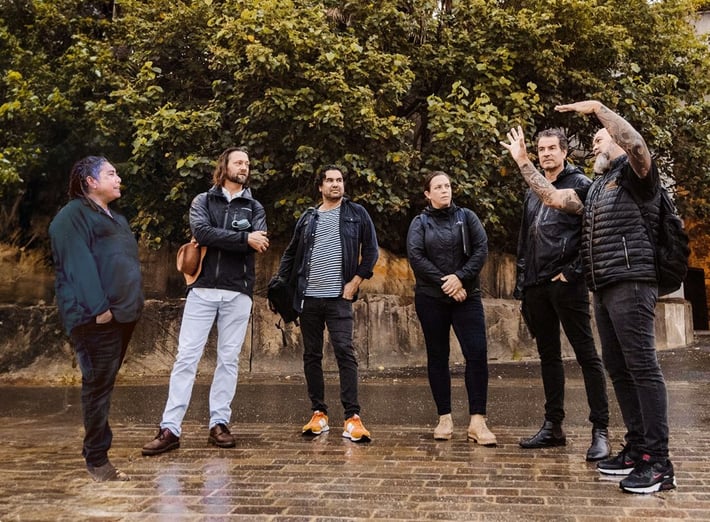 Key features of the winning design
A timeless landscape with extensive planting, canopy cover, waterways and ponds
Nature play for all ages and abilities with shallow water pools, interactive water features, meandering pathways, toilets and a kiosk
A series of significant public artworks that will be places of exploration, play, education, shade and celebration
A large event lawn at the northern end of the site for community and cultural events and ceremonies, capable of hosting up to 6,000 people.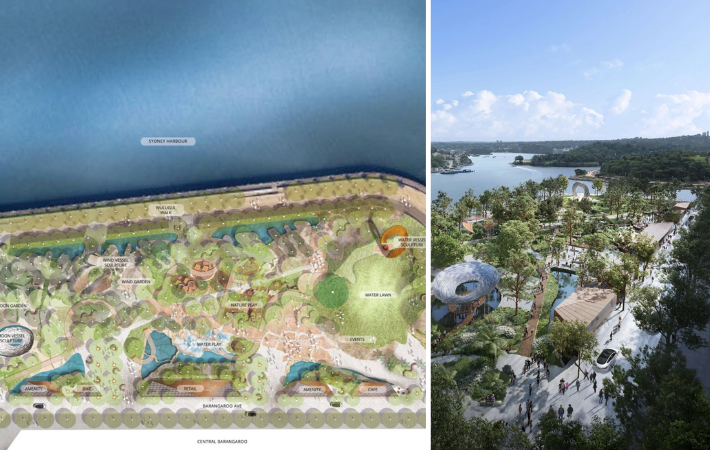 The Jury
The competition jury was chaired by former Australian Prime Minister, the Hon. Paul Keating, who has been involved in the planning and delivery of the Barangaroo Precinct from its inception.

Oi Choong is an Australian landscape architect and urban designer. Oi has led major landscape and public realm projects in Australia, Malaysia, Singapore and the UAE.

Jefa Greenaway is the founding Director of Greenaway Architects and has championed Indigenous led design thinking for 30 years.

Ivan Harbour is an architect and founding partner at London-based practice RSHP. Ivan has led the design for many projects including the Barangaroo South Masterplan.

Catherine Mosbach is a landscape architect, and founder of Paris-based design firm mosbach paysagistes.

(from left to right: Jefa Greenaway, Catherine Mosbach, Ivan Harbour, Paul Keating, Oi Choong)