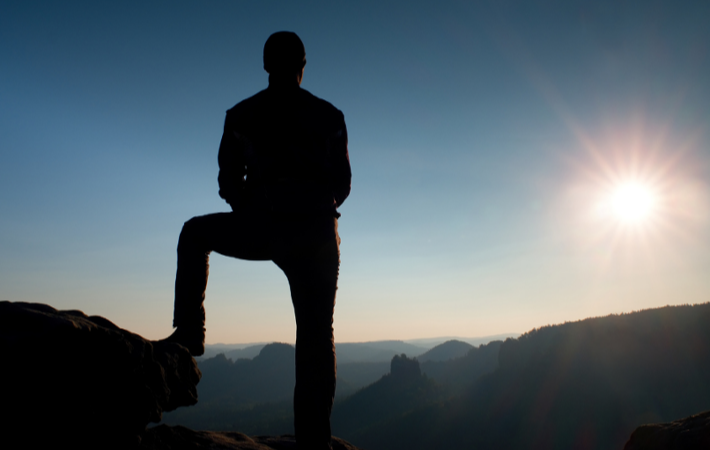 It takes courage to ask simply and directly, 'are you okay?'. Here's some tips on how to approach it, and what to do if the answer is "no".
What if they're actually fine? Will they be offended? And what do you do if they aren't okay?
These are common concerns people have when it comes to asking a friend, colleague or loved one 'are you okay?' So it's tempting to frame the question in a way that encourages a positive response, 'you're okay, aren't you?'
We often do this because we're not sure how to respond if the answer is 'no'. But that's certainly not helping your friend, and it reinforces the reluctance or stigma we feel when talking about mental illness.
But how do we encourage people to open up? And how can we help? Connecting and listening are two important steps to start with.
Check out SANE's Five Tips for Responding to Someone Who isn't OK.
And this Mental Health Month, let's keep connected and support each other! If you want to let someone know that you are thinking about them, you can buy chocolate through Super Sprinkle, with $5 from every purchase going to SANE's vital services!
If you feel like you need some additional help or advice, you'll have free access to SANE's 'best in class' 1 to 1 Wellbeing Check-in - a 25-minute mental health check-in and chat with a professional Peer Support Worker, completely anonymous and confidential, at a time that suits you.

This free Wellbeing Check-in is available exclusively to International Towers community members in Tower Two, Tower Three or International House.
Log in or Register to our Partner Portal to book your free check-in.


***
Mental Health Month encourages us all to think about our mental health and wellbeing, regardless of whether we may have a lived experience of mental ill-health or not. We're incredibly proud and excited to partner with SANE Australia, a national charity helping people live long and fulfilling lives, free from stigma and discrimination. They support anyone affected by mental health issues, including family and friends, through information and stories, peer support, and counselling.