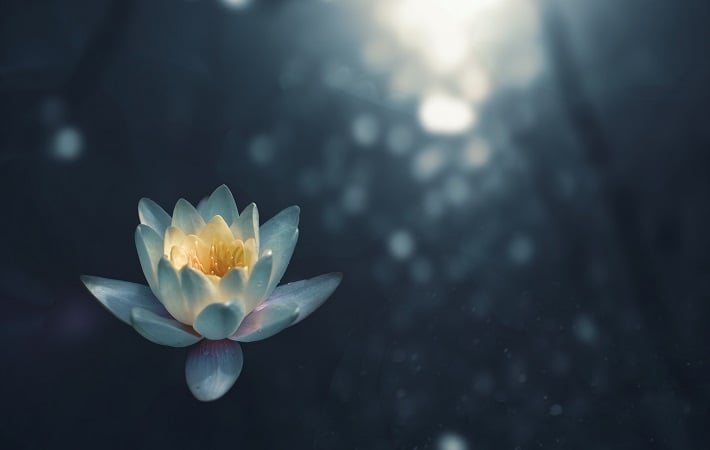 Looking at the facts and myths around 'mindfulness' - practised for 2,500 years, now used by psychologists to help reduce fear, anxiety and stress
It's almost the weekend and for some of us, that means making time for meditation or yoga. Did you know around 10% of Australians practise their Downward Facing Dog to reset and destress? For others, though, mindfulness remains elusive - a bit 'mystical' or 'new age'.

It's Mental Health Month, so let's address some myths and then share the benefits

Not only has mindfulness been practised for 2,500 years, but it's part of several evidence-based therapies widely used by psychologists to help reduce fear, anxiety and stress.
Mindfulness isn't religious or mystical. It can be part of spiritual practice, but being mindful is a technique anyone can use.
Mindfulness isn't about emptying your head. Instead, you let your thoughts and feelings and sensations come and go without judgement.
Mindfulness isn't a shortcut to joy. It's a gentler way to be in the moment and to cope during stressful moments.
The benefits of mindfulness meditation have been talked about for centuries, but recently neuroscientists have found evidence that mindfulness meditation helps to:


preserve the brain's grey matter — the thinking part of your brain
grow the part of the brain associated with learning, thinking, emotional regulation, empathy, compassion and taking perspective
reduce fear, anxiety and stress
improve attention, concentration and memory.

Want to start your mindfulness journey today? Scroll the below app reviews by Jordan Whitehead - founder of Mindfulgym, Mindfulwaves and a Registered Psychologist. It's a great place to start.

Smiling Mind
Score: 4.5 / 5

Mindfulness programs from Smiling Mind are designed for people of all ages. The app is very functional and well laid out. It offers a range of options from sport, to eating, to extended meditations for easy listening – however, some people may find these activities too prescriptive in nature. The app gives you targets and statistics about your mindfulness practice which keeps you engaged.

HeadSpace
Score: 4 / 5

The HeadSpace app takes you through a series of 10 introductory, mindfulness meditations featuring animated explanations that are well thought out. However, in order to access most of the functionality of the app, you will have to purchase a plan or buy the app outright. If you decide to purchase, you won't be disappointed as the app is very user friendly and has an assortment of sessions designed to enhance anything from relationships to pregnancy and sleep.

1Giant Mind
Score: 3.5 / 5

The 1Giant Mind app provides a 12-day step-by-step introduction to mindfulness meditations. It is a great starter app, as it offers information on how to develop a habit of meditation in your life, including the use of a post-practice journal. There are videos and FAQ's assisting you along the way with common questions. The meditations guided with music, and timers are available. However, practices are not of a targeted nature and may be too general for some.

Calm
Score: 3.5 / 5

The Calm app is an American-based app with many features, however most need to be unlocked through a subscription. If you like nature sounds, inspirational quotes and calm visuals this app is for you. Choose another app if you want the kids to get involved. You can keep your statistics with the eye-catching platform and listen to target stress-busting sessions.
Explore more about the science of mindfulness in SANE's guide to mindfulness. Log in to our Partner Portal below.



***
Mental Health Month encourages us all to think about our mental health and wellbeing, regardless of whether we may have a lived experience of mental ill-health or not. We're incredibly proud and excited to partner with SANE Australia, a national charity helping people live long and fulfilling lives, free from stigma and discrimination. They support anyone affected by mental health issues, including family and friends, through information and stories, peer support, and counselling.