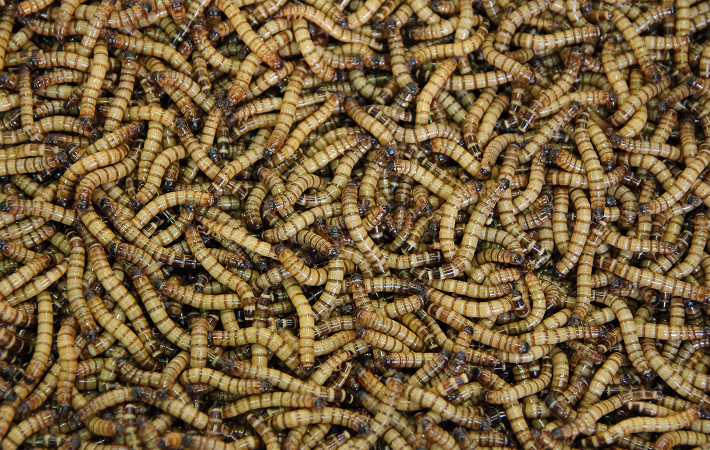 How to recycle damaging food waste into fertilizer, and animal feed
With so much airtime given to environmental issues caused by plastic, fossil fuels and cow farts, it's easy to forget that good old friendly food shares a huge chunk of the blame for climate change – with food waste in landfills ranking as the world's third-highest emitter of greenhouse gases.
And while responsible organisations like International Towers already have processes in place to do the right thing with our food waste – the 60 to 75 tonnes we generate each month is sent to a composting facility – these solutions are often very expensive, hard to find, and not without their own knock-on environmental impacts.
For some local context, at the time of writing there is only one such food waste processing facility in the whole of NSW, and the costs involved around compactor hire, transporting fees and weighbridge rates often prove prohibitive to many businesses who would use the facility if they could afford to.
It's no wonder that governments and corporate innovators have been searching for a better solution for years.
Maggots working hand-in-hand with advanced tech
Food waste management revolutionary Goterra has pioneered an innovative process that combines technology, robotics and the natural biological system of maggot farms to turn food waste into fertilizer and animal feed. And this process runs faster, cheaper and more environmentally friendlier than ever before - with all work taking place onsite, and no smell at all.
Lendlease jumped at the opportunity to partner with Goterra for a pilot project, which lead to our very own maggot farm being installed at Barangaroo to process our food waste.
The 'big 4' benefits of food waste management with maggots:
Enables full food waste management onsite
Directly reduces greenhouse gas emissions
Processes food waste without smells
Generates high-quality fertiliser & animal feed
"If the trial is successful, this incredible maggot farm technology could be rolled out on our sites across Australia and around the world", said Lendlease's Lucy Sharman. "This is a brilliant combination of leading-edge biological and digital technologies, addressing a crucial environmental issue. Reducing our environmental footprint is the name of the game, and thanks to millions of hungry maggots we're playing it pretty well right now."
Leading-edge technology it may be, but at the core of the process itself is a beautiful simplicity. Technically there are four steps, but basically, you simply chuck your food waste into a container with a load of maggots and let nature do its thing.
Food waste management with maggots in 4 simple steps
STEP 1 - Food waste stays onsite
No expensive transport costs, waste is taken somewhere suitable onsite.
STEP 2- Food waste gets macerated
The onsite machine blends (macerates) the waste ready for the maggot farm.
STEP 3- Food waste is fed to the maggots
The maggot farm is stored in a large shipping container in the Barangaroo basement.
STEP 4 - Maggots produce fertilizer and feed
The maggot farm produces high-quality fertilizer and animal feed.
Sustainability is the big picture at Barangaroo
Mother Nature and maggots can't do everything when it comes to sustainability, so at International Towers, we take pride in doing all we can at every turn to proactively make our precinct a better place.
We divert and recycle a variety of different waste streams like organics, mixed recycling, paper and cardboard, dry waste and e-waste.
We strive to reach a target of 80% 'diversion' from landfill, we are currently recording diversion of around 78%.
We implement prevention strategies that reduce waste production and promote a plastic free environment, compostable packaging and education.
The International Towers team is feeling very proud to be a part of such an innovative sustainability effort. We hope you are too.