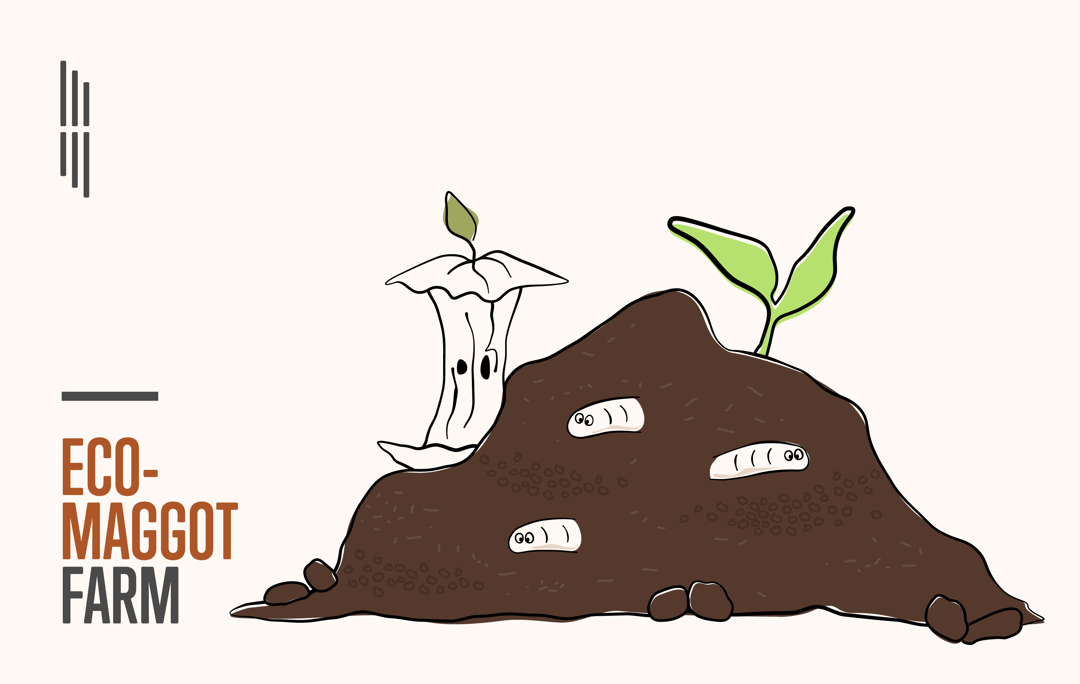 Our revolutionary sustainable food waste solution is a resounding success – but without you, the maggots were miserable.
You may remember our proud announcement around this time last year about our trial partnership with food waste management pioneer Goterra, involving the installation of our very own maggot farm at Barangaroo.
The trial was a complete success and helped us take a hugely important step forward in best practice management of food waste, which is the world's third largest emitter of greenhouse gases. This innovative process combines leading-edge technology, robotics and the natural biological system of maggot farms to turn food waste into fertilizer and animal feed – faster, cheaper and more environmentally friendly than ever before.
The 'big 4' benefits of food waste management with maggots:
Enables full food waste management onsite
Directly reduces greenhouse gas emissions
Processes food waste without smells
Generates high-quality fertiliser & animal feed
Lockdowns leave maggot farm without vital ingredient: You
The long periods of lockdown in Sydney led to an unfortunate ending for our first team of maggots, who all died a lonely death without you at the Towers generating the food waste they needed to feed on.
The good news is that a very hungry batch of replacement maggots have arrived, ready to take care of your food waste in one of the most sustainable ways possible. Our maggots and the rest of our team are looking forward to seeing much more of you onsite.
Meet the maggots and see world-class waste management
Maggots can't do everything when it comes to sustainable management of waste, so at International Towers, we take pride in doing all we can at every turn to proactively make our precinct a better place in terms of our waste footprint.
You can see where the maggots live and experience next-generation waste management up close by taking our hugely popular monthly waste tour, when we take you behind the scenes and lift the lid on why Barangaroo is one of Australia's most sustainable precincts.

You will never have so much fun talking rubbish.
Date: On the second Wednesday of each month
Time: 14:00-15:00 - Please arrive on time as we'll be leaving sharp on the hour
Where: Shipwright Walk, outside Tower Two North lobby, Barangaroo