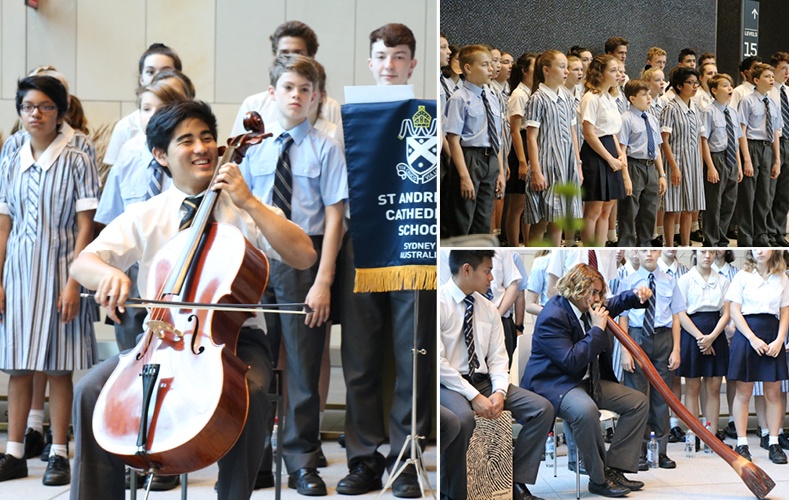 A final rehearsal before they performed for the Royal Family at Westminster Abbey
We were privileged to hear the incredible and final rehearsal of the St Andrew's Cathedral School choir before they performed for the Royal Family at Westminster Abbey, representing Australia at the Anzac Day Service.
St Andrew's Cathedral School in Sydney, has been renowned for its long and illustrious music and choral history. The school's founding in 1885 was based on providing choristers for St Andrew's Cathedral with "a high class education based on Church principles, in addition to a musical training".
The school's founder, Dr Alfred Barry, extended the philosophy of the school's musical endeavours by stating that a major operating factor should be the "study of music, not merely a technical training but an educational influence which is daily gaining in all thoughtful minds".
The students embarked on their 2018 music tour, where they traveled to Edinburgh, Manchester, Liverpool, Cambridge, Oxford and London, and featured music of Australian composers, popular choral and instrumental repertoire performed by choir, orchestra, wind quintet, rock band, mixed ensemble and outstanding soloists.

As we marked the 100th anniversary of the end of World War 1, they presented some commemorative and Anzac concerts, including a performance at the Westminster Abbey Anzac Day service.
The students gave an unmissable performance in the lobbies of both Tower Two and Tower Three.
| READ MORE IN THEIR MUSIC TOUR BROCHURE |