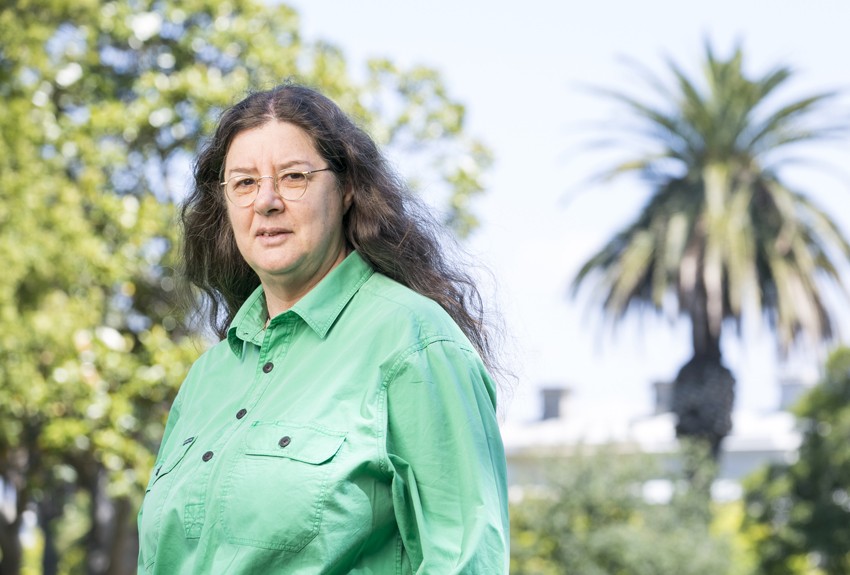 Society has come a long way in advocating for those living with depression and anxiety. But as Sandy explains, there's plenty of room for us to do more.

"If I said to the nurses and doctors at Larundel Psychiatric Hospital in 1978 that I was going to have 10 books published, receive an OAM, be a public person, and have all this success, they would have said, 'You're having delusions of grandeur. Here's more medication. Go and lie down'."
– Sandy Jeffs, SANE Peer Ambassador
As we wrap up a full month of thought-provoking perspectives, and helpful tips for looking after our mental health with SANE Australia, we're sharing a little bit of Sandy Jeffs' story to inspire everyone to support SANE's important work.
SANE has been advocating for and supporting people with Lived Experience for 35 years, and Sandy Jeffs has proudly been a SANE Peer Ambassador since the beginning!
Poet, violinist, hockey player, public advocate and an Order of Australia Medal recipient… Life has been an amazing ride for Sandy.
But like many living with schizophrenia, Sandy's illness is a daily challenge. And despite her many successes, Sandy remains a fierce advocate for herself and others.
Sandy sees her role with SANE as key to enabling her advocacy, and she is adamant that the organisation's work is more important than ever before.
"SANE has always been and remains different to other mental health organisations, such as Beyond Blue, and it's critical that we're heard.
"SANE is unique because we focus on complex mental illnesses including schizophrenia, bipolar, personality disorders and OCD; illnesses that people need to understand, and have famously misunderstood, for so long."
Sandy says that, as a society, we've come a long way advocating for depression and anxiety, but more needs to be done in the complex mental health space.
"People can understand depression and anxiety, as many people have experienced them. But how do you understand schizophrenia if you have never heard a voice or experienced delusion? How do you understand bipolar if you have never been manic?
"SANE is a tireless advocate for better understanding and supporting people and families with complex mental health needs. They champion voices like mine in calling for social and systemic change. With all the reform that's happening right now, it's more important than ever for SANE to be rattling those chains."
Demand for SANE's services has doubled – can you help?
With demand for SANE's free services having doubled in the last year alone, Sandy is encouraging everyone to support SANE at this crucial time.
"The SANE Help Centre is critically important for people to have a point of contact when they feel frustrated or left out of the mental health system. Callers reach a knowledgeable person who really listens, provides ongoing support and can direct them to wherever they need to be.
"The SANE Forums are important for people online, too. SANE has come into the 21st century, and this adaptation has been important; it's why SANE is still relevant today."
To donate now, please visit SANE's website and help people in great need of free mental health support today.
And remember, you too can access SANE's free services via their website.
If you have experienced trauma or any situation which has left you feeling anxious or distressed, for all of October you'll have free access to SANE's 'best in class' 1 to 1 Wellbeing Check-in - a 25-minute mental health check-in and chat with a professional Peer Support Worker, completely anonymous and confidential, at a time that suits you.

This free Wellbeing Check-in is available exclusively to International Towers community members in Tower Two, Tower Three or International House.
Log in or Register to our Partner Portal to book your free check-in.
***
Mental Health Month encourages us all to think about our mental health and wellbeing, regardless of whether we may have a lived experience of mental ill-health or not. We're incredibly proud and excited to partner with SANE Australia, a national charity helping people live long and fulfilling lives, free from stigma and discrimination. They support anyone affected by mental health issues, including family and friends, through information and stories, peer support, and counselling.