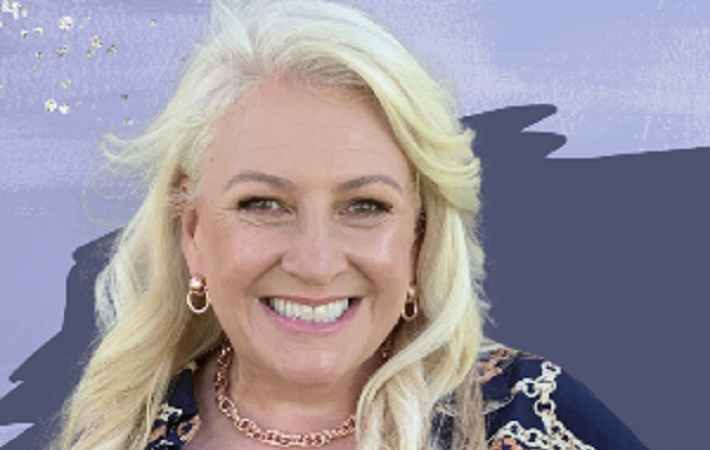 Dannielle Miller of Walk the Talk shares insights on how we can tackle domestic and family violence together.
First time you're hearing about Walk the Talk? Check out Part One in our two-part series about this incredible program. Walk the Talk is smashing gender stereotypes, empowering employees, and giving workers the tools to help colleagues experiencing domestic and family violence.

Domestic and family violence is a crippling issue within Australia.

On average, one woman is killed every week, and one man is killed every month by a current or former partner. Almost ten women are hospitalised per day for assault injuries perpetrated by a spouse or domestic partner. Domestic and family violence is the leading cause of homelessness in women in Australia. In addition to lives and livelihoods, domestic and family violence also costs Australian businesses half a billion dollars in revenue each year.

According to Director of Education and Special Projects at Women's Community Shelters, Dannielle Miller, this figure comes from absenteeism, staff turnover, training and recruitment costs as victims and survivors leave the workplace. Throughout the COVID-19 pandemic, the lines between work and home have been blurred, giving us a glimpse into the home lives of our colleagues.

"I think in Australia, we've come such a long way in terms of recognising mental health and championing that in the workplace. We know that domestic and family violence is a huge issue in Australia, and we know that two-thirds of victims are working. The abuse continues throughout the workday for 20% of those people," says Danni.

"I co-created the Walk the Talk program with KPMG to shine a light on domestic and family violence, so that people feel empowered to have difficult conversations and support their colleagues."

The three-hour sessions have been met with resounding success. Lendlease's own Natalie Slessor, Head of Customer, Digital & Place, shared, "I found the session incredibly eye-opening. Danni shared many practical tips that leaders and colleagues can start using immediately. On a personal level, it made me realise how impactful the unintended consequences of language can be, and that I want to be the colleague that people can talk to - even when it's hard."

According to Danni, participants often arrive feeling nervous and concerned about feeling shamed for their experiences or gender.

"Walk the Talk is about calling in, not calling out. People leave the session feeling uplifted, empowered and committed to action. I've had people tell me that it's changed the way they parent."

The Walk the Talk program supports frontline workers at the Women's Community Shelters network, with all profits directed straight back to the shelters. The sessions profile the experiences of survivors of domestic and family violence, as this can help to change the narrative enforced on victims by the perpetrator.

"Victims are so often told by the perpetrator that no one will care, no one will listen, and no one will believe them. By sharing lived experiences, and centering the story to be about the survivor, we can have a hugely profound effect."

If someone comes to you with a disclosure of abuse at work, here's how Danni recommends you handle it:

Ask if they and their children are currently safe. If there are any immediate safety concerns, call 000 or speak to 1800 RESPECT for specialist advice

Find a safe place to talk. If they are working from home, suggest you have a walk-and-talk virtual meeting so they can speak privately.

Actively listen. Don't try to act as a counsellor or legal adviser.

Avoid phrases like: "You need to leave your partner." These statements may feel judgemental and shaming', and may shut down further dialogue

Believe the person's experience. Reinforce that their job is safe and let them know what support your business can offer them.

If you would like to enquire about booking a Walk the Talk session, please email Danni Miller at danni@enlighteneducation.com.

With a view to start to Walk the Talk, representatives of the Lendlease Office Portfolio participated in a session this week. Following Danni's presentation, we have pledged to donate $5,000 worth of gift cards to Women's Community Shelters, which will help to provide necessities to women and children in their shelters.
****
Liked this article? Let us know. Every comment counts.

May is Domestic Violence Awareness Month. Want to help? Get acquainted with The XO Project, our joint initiative with Two Good Co. Throughout the month, across our portfolio of commercial buildings, we'll be donating over 5,000 meals to those experiencing homelessness, food insecurity and domestic violence. Each time you interact with a Partner Portal event or giveaway, we'll be donating meals to women in need. And, when someone new signs up, we'll double it. So, make your voice heard. Participate. Grab a freebie. Every time you do, you'll be helping someone in need. To find out more, click here.
If you or someone you know is in need of support or in crisis, support is available - 1800RESPECT 1800 737 732. In the event of an emergency, call 000.