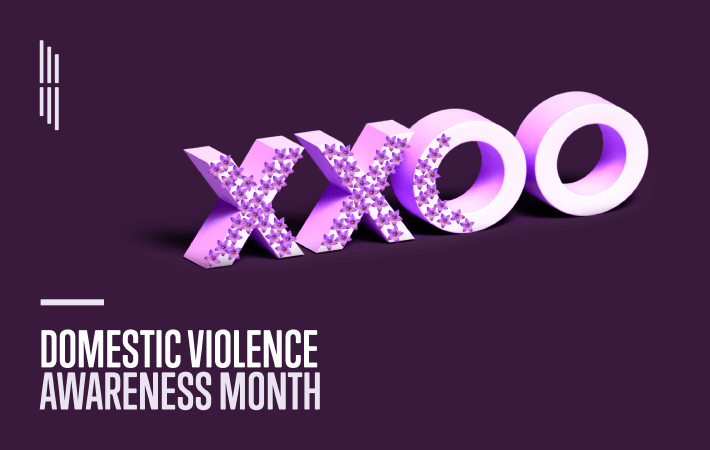 This May the International Towers community came together with our friends at Two Good Co. to shine a light on domestic and family violence. Thank you.
This May, our community came together with Two Good Co. to shine a light on domestic and family violence.
As part of Domestic Violence Awareness Month, you participated in The XO Project – a campaign designed to give back to those who need it most. Every time you came along to an event, recruited a colleague onto the Partner Portal, or interacted with our content, we donated gourmet meals for women's refuge shelters via Two Good's Work Work domestic violence support program.
And you well and truly showed up. We're delighted to announce that across the Lendlease Office Portfolio, our community helped us donate more than 7,000 gourmet meals to domestic violence survivors in shelter accommodation.
These meals are cooked by women in Two Good's Work Work program, which helps give survivors of family violence a career path, and a brighter future. Thanks to you, these delicious meals are enjoyed by people fleeing domestic violence.
We were blown away by the personal responses you had to our activities and content. Some of you approached us with your own stories, and wanted to know what more you can do to help. We received beautiful feedback on the helpful tips from the Walk The Talk program, with many of you expressing that you would want to be able to help your colleagues if they were ever in need.
We are so proud and grateful to have been on this journey with you, and hope that you learned something about the huge issue that is domestic violence in Australia. We hope that even once the last flowers have been removed from the lobby, you'll continue to bring attention, awareness, and action to domestic violence.
****
If you or anyone you know needs support, we've collated a list of helpful resources.
1800 Respect
National sexual assault, domestic family violence counselling service (with interpreter services)
1800 737 732
1800respect.org.au
NSW Victim's Services
Support, counselling, financial assistance, referral and information for people experiencing violence
1800 633 063 and Aboriginal Line: 1800 019 123
victimsservices.justice.nsw.gov.au
Link2home
A statewide homelessness information and referral telephone service.
1800 152 152 and Domestic Violence Line: 1800 656 463

Women's Legal Service NSW
Free confidential legal information, advice, and referrals for women in New South Wales
1800 801 501

ACON LGBTI Counselling Service
Information, referrals, counselling, advocacy, and practical support for LGBTI people experiencing domestic and family violence
(02) 9206 2000

No To Violence
Referrals, information, and counselling service for men who use violence
1300 766 491