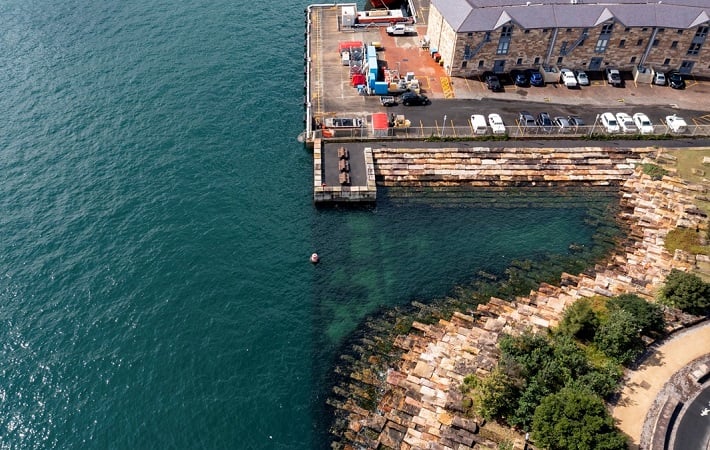 Refreshing news just in: Bring your swimmers & make a splash this summer at Barangaroo's new ocean swimming spot

Marrinawi Cove on the north-eastern corner of Barangaroo Reserve has been officially opened as the newest harbour swimming hole, following the installation of safety nets, checks on the integrity of shark nets, new signage and a new shower.
This is the first new harbour swimming spot to open west of the bridge in more than 50 years, and NSW Cities Minister, Rob Stokes, said it's just the start of new swimming opportunities on the horizon along this once neglected harbour-side area. The water quality is excellent and Mr Stokes promised, "more great, safe public places to swim," as the state government continues to explore more ways to increase public access to the harbour for swimming and water sports across Barangaroo, Blackwattle Bay and Bays West.

A big win for the community

Marrinawi Cove has been opened up to swimmers thanks to investment in a program to clean up the harbour west of the bridge, transforming it from a forgotten industrial wasteland to attractive aquatic playground. The government will monitor the swim hole during the summer to assess if decking or ladders are needed.

The Gadigal people used the area to fish, canoe and swim for thousands of years - the opening of the new swimming hole is a win for local community groups who have been advocating to get the ban on recreational swimming and water sports lifted.