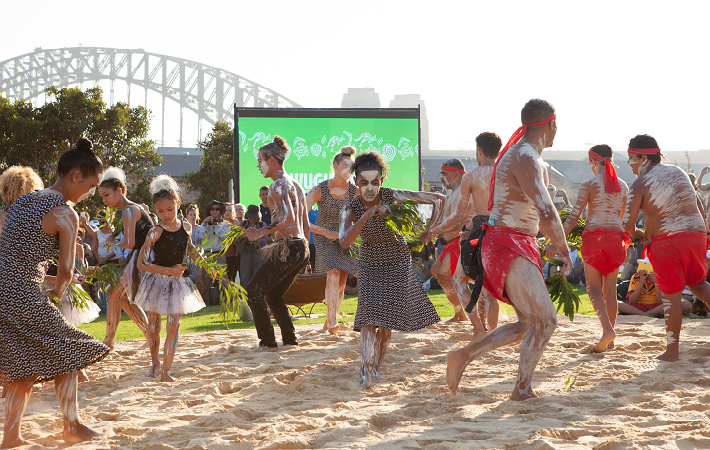 WugulOra, meaning 'One Mob', is a special way to begin 26 January
Our nation's story began more than 65,000 years ago. First Nations Australians are the foundation of our nation's story and continue to maintain the world's oldest living culture.
As the sun rises on 26 January, we take the time to:
honour the traditional custodians of the land on which we gather, the Gadigal people of the Eora nation
acknowledge our shared history
listen to local elders
witness the passing down of culture
reflect on the strength and resilience of First Nations Australians.
As an ancient Smoking Ceremony cleanses the way for new beginnings, the WugulOra Morning Ceremony celebrates the world's oldest living culture through dance, music and language.
Witness special performances by Aboriginal and Torres Strait Islander dancers and singers, including the Koomurri Aboriginal Dance Troupe.
Listen to the national anthem in English and Eora, the local Aboriginal language.
The WugulOra Morning Ceremony is held at Headland Stage, Barangaroo Reserve. Barangaroo is named after a Cammeraygal woman, who was a powerful leader of her people at the time of European colonisation. Her story is an important and empowering part of our shared history – not only for First Nations Australians, but for the entire nation.
This ceremony is supported by the National Australia Day Council, which is assisted by the Australian Government.
More details:
Location: Barangaroo Reserve
Time: 7:30-8:30am