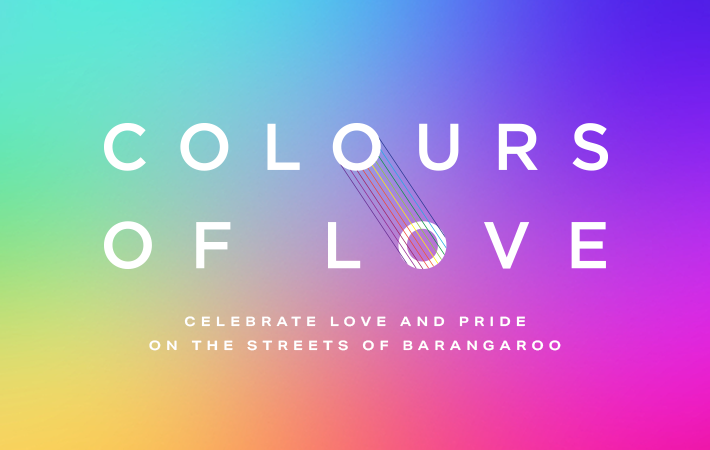 17th February – 5th March 2023, Sydney: For the first time ever, WorldPride is coming to the Southern Hemisphere
That's right, WorldPride is coming to Sydney in the first visit to the Southern Hemisphere for this incredible festival, which will be the largest LGBTQIA+ event ever held in the region.

There are 17 days of activities spanning 30 official major events, 68 curated WorldPride Arts experiences, 17 WorldPride Sports events and 192 Pride Amplified community events.

Our confirmed line-up just keeps getting more exciting.
Pianists, prize wheels, DJs, light shows, lobby discussion panels, a special Rainbow Walk, an awesome exhibition and we're just getting started.

Check out the updated line-up here, keep your eye on our social channels and your inbox for updates.


1. Pride Vibe Pianists playing in Tower Three South Lobby.
Where: Tower Three South Lobby
When: Monday 20 - Friday 24 February from 12 Midday to 2pm.

Read more


2. Pride Prizes Wheel in the lobby to give away great prizes
Keep an eye on our socials and your inbox, more details to come.


3. DJ's in the Lobby of an afternoon - to play the day out.
We'd love you to join us, so watch our socials to find our who's playing when.


4. International Towers light up for WorldPride
When: Friday 17 February to Sunday 5 March
5. Pride Panel - Enjoy this LIVE discussion with Nerissa Trindade, Dr Mark Cross, Emily Unity & JJ Ferrari.

Where: TBC
When: 8am Thursday 23 February
A limited number of tickets will be available through the Partner Portal. Keep an eye on our socials and your inbox to book your spot.


Barangaroo is celebrating Sydney WorldPride 2023 with Rainbow Walk along its fabulous sparkling harbour foreshore.

Where: Head for Waterman's Cove, Barangaroo South.
When: Friday 17 February to Sunday 5 March



7. International Towers Photographic Exhibition
We are very proud to showcase our diverse building community in a photographic exhibition featuring individual stories, on display in our lobbies.

Where: International Towers Lobby's
When: From Friday 17 February
8. Colours of Love Trail
13 Colours of Love decals will be installed along the foreshore at Barangaroo Reserve to educate visitors on what each of the 11 colours of the Progressive Pride Flag represent.
Where: Barangaroo Reserve foreshore
When: Thursday 16 February - Sunday 5 March

| To find out more and purchase tickets visit the official Sydney WorldPride website |